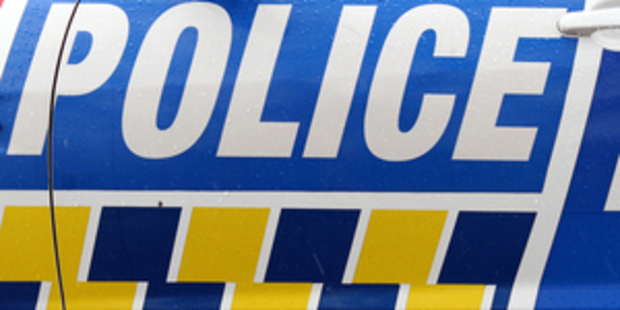 Detectives investigating two knifepoint robberies in Napier over the past week have received several calls which had sparked good lines of inquiry into both incidents.
On Tuesday night the Video Ezy store in Gloucester St, Greenmeadows, was robbed by a knife-wielding man just before 10pm - and in a daring broad daylight robbery a man walked into the Mobil service station in Taradale Rd at 10.50am on Thursday and demanded money from the attendant.
Neither incident was believed to be linked as the offenders descriptions did not line up.
Neither of the store attendants in both cases were injured but were left shaken.
Both offenders left the scene on foot - the Video Ezy robber was last seen running toward Anderson Park.
He was described as Maori, of stocky build, about 1.7m tall wearing a dark hooded top and dark trousers.
The robber of the Mobil station ran off down an alleyway into Edmundson St in the Onekawa industrial area where police suspect he may have had a vehicle waiting.
He was described as Maori, of slim build and in his late 20s or early 30s.
CCTV images of the offenders who robbed the video store and the service station have been released, as has an image of a knife similar to the one used in the service station incident.
Detective John McGregor said despite the two incidents being similar, and only a few days apart, he believed it was a "blip" and more a coincidence than a planned series of robberies.
"I don't think it was organised - it's just the way it has happened."
Mr McGregor said calls had been received about both robberies.
One person reported seeing a man answering the description of the Video Ezy robber earlier in the evening on a street in Pirimai.
"We are following up the possibility it was the offender."
Police had also received several calls in relation to the Mobil robbery describing a vehicle seen in the immediate area.
Mr McGregor said police had spoken with a number of witnesses who had seen a white Ford Laser or Telstar stationwagon in the Edmondson St area prior to the robbery.
The car had a dent on the driver's side panel behind the rear wheel.
A witness had noted the registration plate number, but inquiries have revealed the plates were stolen.
"It's important that we track this vehicle down and find out any information about who was driving it and where it was heading."
He said there had been a great response from the public and several people had called police with information about the robbery.
Other businesses in the areas of the incidents had been contacted and asked to go through their own CCTV footage around the times of the robberies for further clues.
Mr McGregor said he did not believe the robberies were part of a pattern he did urge people to report anyone acting suspiciously or any activities or vehicle movements that could indicate "something is out of place".
Rod Earnshaw, who owns 12 BP branded sites between Wellington and Hawke's Bay, which includes stations in Hastings, Clive, Greenmeadows and Carlyle St in Napier, said part of the industry's training was what to do in the event of an incident like Thursday's.
It revolved around avoiding danger and going along with a robber's demands.
While staff were always conscious of what could happen he said the latest incidents had upped that.
"Word got around pretty quick - I know my staff were all talking about soon afterwards."
Anyone with any information about the robberies is asked to contact John McGregor at Napier Police on 8310700. or to the anonymous Crimestoppers on 0800 555 111.