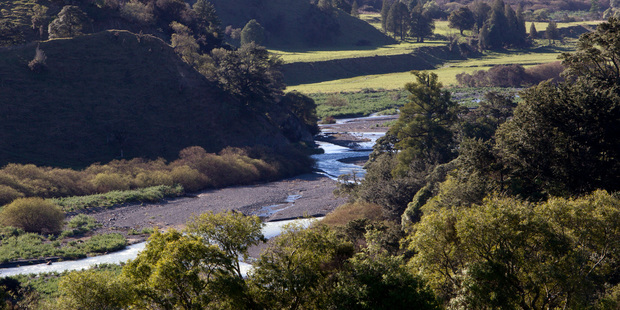 The barrister heading Hawke's Bay Regional Council's major legal bid for consent to build the Ruataniwha dam has significant experience in the board of inquiry process that will decide the fate of the project.
A five-member government-appointed board will begin hearing evidence in Hastings on Monday into the so-called Tukituki catchment proposal: an application from the council for permission to build the $265 million Ruataniwha dam and associated water distribution scheme on the Ruataniwha Plains in Central Hawke's Bay.
The council's case at the hearing is being headed by Wellington barrister Trevor Robinson, a specialist in resource management law who has been involved in three previous boards of inquiry.
As well as leading the applicant's case in the Tukituki inquiry, Mr Robinson is also representing a submitter involved in a board of inquiry considering a New Zealand Transport Agency application to build a $90 million motorway flyover above Wellington's Basin Reserve.
Mr Robinson will be front and centre when the Tukituki hearing begins at the Hastings Opera House on Monday. His opening submissions on behalf of the council are scheduled to take up most of the morning of the first day of the hearing.
He said yesterday he was looking forward to the inquiry getting underway.
"I think it will be an interesting hearing. There are a lot of important issues that the board will have to grapple with. It's similar to a lot of board of inquiry hearings in that regard."
Almost 400 individuals and originations have lodged several thousands of pages of written submissions with the board and dozens of submitters and expert witnesses scheduled to appear before it during the hearing which has been scheduled to run until February.
A range of issues relating to the environmental, social and economic impact of the proposed water scheme will be fiercely debated during the course of the inquiry.
"The reason they [projects such as the Ruataniwha dam] are in front of a board of inquiry is that they're not easy and they're not simple, which is why you have both the process for a board of inquiry and some highly qualified commissioners sitting on it," Mr Robinson said.
Through its investment arm, Hawke's Bay Regional Investment Company, the council is applying for 18 different consents to develop the scheme which, if granted, will operate within the framework of the Tukituki Plan Change, a proposed amendment to the Hawke's Bay Regional Resource Management Plan.
The change, known as Plan Change 6, sets new rules for managing water and land in the catchment and sets limits and targets on nitrogen and phosphorus in the Tukituki River.