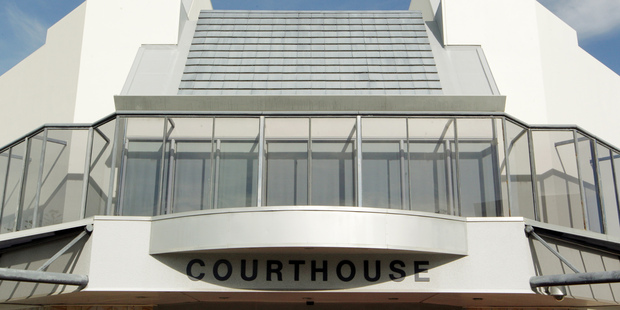 A gang member who stabbed a man in the foyer of the Napier Court house earlier this year has been sentenced to three years and four months imprisonment.
Johnny Daniel Braam, 25, had earlier pleaded guilty to a charge of wounding in relation to the incident.
He also pleaded guilty to possession of methamphetamine which was found when he was discovered by police after fleeing the courthouse.
During sentencing this morning, Judge Tony Adeane said Braam had a "propensity for violence" and was at a high risk of re-offending, after the court heard Braam had previously assaulted a prison guard.
He said the probation report prepared in relation to Braam was alarming considering his age.
Judge Adeane uplifted the sentence by six months for the location of the offending.
"It is highly aggravating that the offending occurred in the court precinct."
A summary of facts said Braam had become involved in an altercation with another man in the foyer of the courthouse about 10.30am on September 4.
Braam was punched in the face by the other man after challenging him to a fight outside.
About 30 minutes later the victim was still waiting in the foyer when Braam returned with a black and red bandana covering his face and a small pocket knife in his hand.
He stabbed the victim in the palm of his hand and tried unsuccessfully to strike at his body.
The victim was treated by staff at the courthouse and taken to a nearby medical centre where he received six sutures.
Braam fled the scene but was discovered by police later in the day hiding in a van, where the methamphetamine was also discovered.
He confirmed he'd had a confrontation with the victim, who he thought was a Head Hunters gang member. Braam said he had actually been carrying a corkscrew not a pocket knife and he only intended to hold it in his hand to stop his knuckles from breaking when he punched the victim.

Braam also pleaded guilty to two other unrelated charges after he went to the house of an associate and attempted to recover money. He carried an imitation firearm with him and told the victim he wouldn't think twice about sticking some holes in him.
Judge Adeane sentenced Braam to one year imprisonment for the unrelated offending to be served cumulatively.