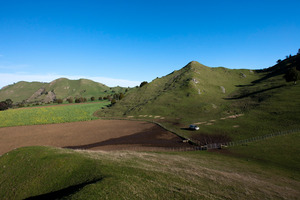 A joint venture has been named as the preferred contractor to design and construct the Ruataniwha Water Storage Scheme in Central Hawke's Bay.
The OHL-Hawkins bid - a joint venture between European Contractor, Obrascon Huarte Lain (OHL) and Hawkins Infrastructure, New Zealand's largest privately owned construction company, has been named as the preferred consortia for the design and construction phase of the scheme.
The other bidder, French-based contractor Bouygues Construction remains as the consortia in reserve if negotiations with OHL-Hawkins do not reach a satisfactory outcome.
The Hawke's Bay Regional Council said in a statement yesterday that a panel of expert members experienced in dam and large construction projects, financing, irrigation and distribution studied the two bids in detail. The panel provided its assessment and advice to TrustPower, Ngai Tahu Holdings Corporation Ltd and Hawke's Bay Regional Council's Investment Company HBRIC Ltd on moving to the preferred, reserved stage in the process.
"This comprehensive process now continues with OHL-Hawkins to determine the exact design and cost of the proposed scheme, including the extensive distribution network, which will be spread across the Ruataniwha Plains. These factors are significant influences in setting a more accurate water price," the statement said.
A final design and construction contract will not be signed until it is known whether the scheme has resource consent, investors to back it and farmers formally signed up for water from the scheme.
This is expected in the first quarter of 2014.
The investor committee for the scheme - comprising representatives from HBRIC Ltd with potential investors TrustPower and Ngai Tahu Holdings Corporation Ltd - worked with the expert panel in considering the two bids.
TrustPower General Manager of Commercial Operations Chris O'Hara said both consortia provided extremely comprehensive bids.
"The OHL-Hawkins distribution network proposal is the Investor Committee's preferred option," Mr O'Hara said.
"There is, however, still a large amount of work required to narrow down the design and price for the scheme."
Ngai Tahu Holdings Corporation Ltd Chief Executive Mike Sang said the investor committee is impressed by the level of innovation brought to the table from both bidders.
"It is pleasing to see the commitment expressed by both consortia to employ locals and ensure ongoing engagement with the Hawke's Bay community. Community engagement is important to us, and we also remain committed to the Environmental Protection Authority's process and working with Ngati Kahungunu," saidMike Sang.
Hearings will be held in Hawke's Bay from November 18th, where the Environmental Protection Authority's Board of Inquiry will consider resource consents for the water storage scheme, alongside Hawke's Bay Regional Council's Tukituki Plan Change.