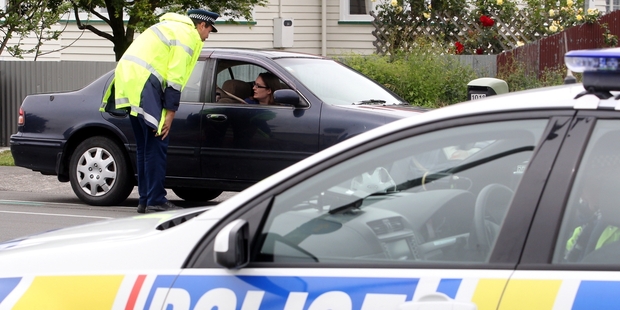 Hawke's Bay motorists continue to flout the law prohibiting the use of a cellphone while driving, an offence which police are ready to crack down on.
This month marks the four-year anniversary of legislation banning the use of mobile phones while driving, with police statistics showing more than 220 Hawke's Bay motorists were handed infringement notices over the past year for breaking the law.
A month-long Roadsafe Hawke's Bay campaign in conjunction with police is now under way to catch drivers and raise awareness of the law.
Road policing and alcohol harm officer in charge Senior Sergeant Greg Brown said police had "zero tolerance" for any offences detected.
"A range of tactics will be used during the month, including highly visible checkpoints and less obvious sites with staff in plain clothes spotting offending drivers, reinforcing the message anywhere, anytime.
"You either always pull over to talk on your cellphone and always put your seatbelt on, or you don't.
If you don't, then you need to change."
He said it was interesting to hear people talk about receiving a ticket in social circles.
"Often it is explained indignantly and with an air of projected blame - the police officer spoilt their day. But the facts and the rules are very clear, seatbelts save lives and distracted drivers kill people."
In the past year about 220 people had been issued an infringement for using a cellphone while driving but it was only the "tip of the iceberg", he said.
"Young, old, business people, mums with kids in their car, You often see a range of people who flout the law. What those people have to think about is if a moment's inattention resulted in them crashing or hitting a pedestrian, then how important would that call be?
"No call is worth that risk," Mr Brown said.
Roadsafe Hawke's Bay regional manager Linda Anderson said drivers had a responsibility to keep safe, which also involved the safety of others.
"Firstly, it is illegal and dangerous and we know from the statistics that drivers simply cannot text or talk on the phone while they are driving." The tragic consequences of driving while distracted were witnessed in 2010, when 93-year-old Phyllis Penman died after being hit on a Hastings pedestrian crossing near Hawke's Bay Hospital by a car with a text-messaging driver.
For dangerous driving causing death, Curtis Ray Lawson was sentenced in the Napier District Court to nine months' home detention and disqualified from driving for three years.
Mrs Penman's granddaughter Helen Small said she will continue to speak out against drivers using cellphones.