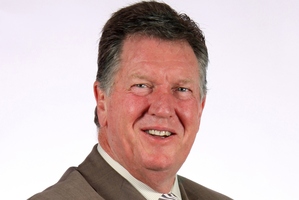 The new-look Hawke's Bay Regional Council plans to consult the public ahead of developing a policy on oil and gas exploration in the region.
The council held its first ordinary meeting yesterday since last month's local body elections, when six new councillors were elected to the nine-member authority.
Yesterday, councillors endorsed an earlier staff recommendation that they ask the Government to exclude the Ruataniwha Plains water aquifer system from a large area in Central Hawke's Bay that Energy Minister Simon Bridges has proposed opening up for oil and gas exploration.
While it does not have an overall policy on oil and gas exploration, the council believes the importance of the aquifer as a water source should exclude it from exploration activity.
New councillor Rick Barker said there was public interest in related issues, such as hydraulic fracturing (fracking) and a widely-held belief that authorities were not engaging with the community on the subject.
Councillors asked staff to report back on a process for carrying out consultation and developing a policy.
Returning councillors Alan Dick and Christine Scott were re-appointed as chairs of the Regional Transport and Hearings Committees respectively.
New councillors Rex Graham and Debbie Hewitt were appointed to chair the Environment and Services, and Corporate and Strategic Committees.
A group of four new councillors, all elected after their endorsement by the Grower Action Group (GAG), failed in a bid to change the rules on how a tied council vote is handled.
The bid to change the council's standing orders - the rules under which council meetings are run - would have removed the option for the chairman, Fenton Wilson, to exercise a second casting vote in the event that an absence meant votes on an issue were tied.
Mr Barker said there was "one huge decision this council is going to need to make" - whether to approve the planned $265 million Ruataniwha dam proposed for Central Hawke's Bay. The GAG lobby group advocated for changes to the council's water management policies during the elections and has been a strong voice of concern about the planned dam.
Mr Barker said it was "unconscionable" that if a councillor was not at the relevant meeting "one person has two votes on the dam", he said.
Mr Wilson said that scenario was very unlikely because "short of death-bed, I suspect there will be nine people around the table" when the Ruataniwha decision was taken.