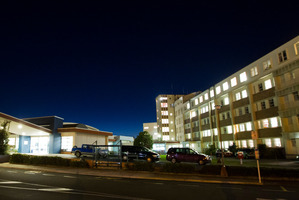 A woman accused of attacking two French tourists last weekend has been bailed to the Hawke's Bay Hospital where she is being treated for a pre-existing health condition.
Chardine Lee Andrews, 27, was represented by lawyer Roger Philip in Hastings District Court yesterday who made a bail application on her behalf.
Bail will be reassessed once she has been discharged from the hospital.
Andrews has been charged with assault with intent to rob and a breach of community work.
Police are still seeking her co-offender who allegedly pistol-whipped a male tourist leaving him with bruising to his cheek and eye.
Detective John McGregor said yesterday the couple, both 22, are doing well and had been offered accommodation in the region.
They are trying to find seasonal work in the region.