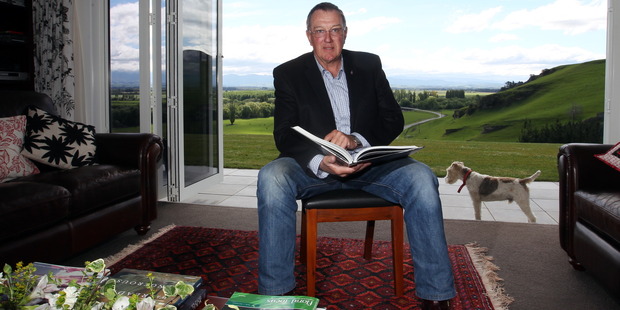 Central Hawke's Bay (CHB) farmers and councillors are descending on the first meeting of the new Hawke's Bay Regional Council, concerned a block of four newly elected councillors might derail water policies for the region.
Tom Belford, Rex Graham and Rick Barker, from the Hastings Constituency, and Peter Beaven, for the rural Ngaruroro Constituency, were elected with support of a Grower Action Group (GAG) lobby campaign.
The councillors have said they hold concerns that there is not enough information to make an informed decision for or against the Ruataniwha Dam but have dismissed suggestions they are only interested in their own wards. Their stance is backed by the belief that more thought and assessment should be given to the economic sustainability, benefits and risks, and environmental dangers.
The growers behind the lobby group were upset with the regional council's unyielding stance on irrigation in Twyford during this year's drought and called for "sensible water management".
Central Hawke's Bay Mayor Peter Butler said he and CHB councillors would join farmers attending tomorrow's meeting as a show of solidarity for non-GAG regional councillors and would ask to address the meeting.
"The main thing is to let the Hastings people of the council know that they are there to serve the whole of Hawke's Bay," he said. "It is their oath of office - that they are Hawke's Bay councillors first."
Mr Belford has criticised the regional council's Tukituki Catchment Proposal, which could irrigate up to 30,000ha of CHB land thanks to a 90-million cubic metre reservoir.
Mr Graham said he planned to nominate Mr Barker as chairman, replacing Fenton Wilson of Wairoa: "He represents a new era - we need that and I think he represents it." "He is a very experienced politician and very experienced on governance. I personally think he will make a very good chairman."
Mr Graham said he felt the timeline for dam construction should be extended and that there be a public referendum.
"That's not necessarily everyone's view."
New Wairoa Mayor Craig Little has been invited to tomorrow's meeting and said the drought proved the value of water storage for all the Bay.
"At one stage this last year we couldn't give our lambs away," he said. "If this is what the future of New Zealand is going to be - that we can't get past stage one of anything - I'm really worried.
"Everyone has had the right to submit on the dam and oppose it - even up in Wairoa. It brasses me off - there are just so many positives from it. When you become a councillor you have to work for the good of Hawke's Bay."
He was worried GAG's councillors had "blinkers on ..."
The prospect that ex-Labour MP Mr Barker could become chairman was disturbing, he said.
The Hawke's Bay Regional Council has nine councillors: three from Napier, one from Wairoa, one from CHB, three from Hastings and one from Ngaruroro.
GAG spokesman Paul Paynter could not be reached.