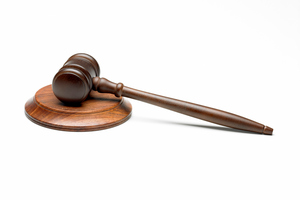 A woman arrested in connection with an attack on two French tourists at the weekend did not appear in court yesterday as she was in hospital.
The 27-year-old Hastings woman has been charged with assault with intent to rob and breaches of community work after the two tourists were attacked by their van in a Westshore carpark on Saturday night. She was due to appear in Napier District Court but had her appearance moved to Hastings District Court before it was decided she would not appear.
Police said she was in hospital with a pre-existing condition and would be remanded in custody by consent, which would be reviewed today.
Police said the two French tourists, both aged 22, were confronted by a Maori man and woman about 10.45pm on Saturday night, who initially asked for a lighter, before it was alleged a pistol and baseball bat were brandished, igniting the attack.
During the scuffle police said the male tourist was pistol-whipped, while the female escaped injury.
Neither of the tourists required medical attention, but were "extremely shaken up" by what had happened, police said.
A Westshore resident came to the rescue of the couple, by calling the police and giving them a place to stay the night after they sounded the van's horn to scare off their attackers.
Despite the language barrier, she was able to determine that the couple had been parked in the area for a few nights.
A male offender wanted in connection with the assault has not yet been found.
Detective John McGregor was still interested in sightings of the Maori man or a silver Subaru sedan in the Westshore area on Friday night.
Information: Phone Detective John McGregor on (06) 831 0700 or contact Crimestoppers.