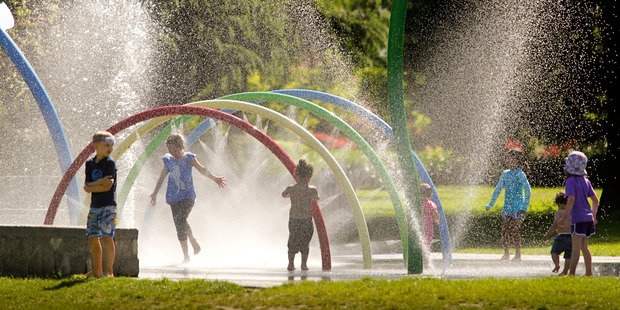 A fine week is forecast for Hawke's Bay as some summer warmth is expected to be felt in Napier and Hastings today .
MetService meteorologist Nicole Ranger said today was expected to be fine and sunny with a high of 25C.
"There may be some gusty winds south of Napier from the northwest, but otherwise a fine day."
She said tomorrow would see some high cloud and rain developing late with a freshening westerly and the temperature was expected to drop to 22C in Napier and 23C in Hastings respectively.
"Wednesday will see some scattered rain turning to showers, and the southeasterlies will gradually turn to a northerly later in the day."
A high of just 19C was expected on Wednesday in Napier and Hastings.
Yesterday Napier and Hastings received a sunny day with some sea breezes dying away in the evening with a high of 23C.
Further south, Dannevirke is forecast to have colder temperatures over the next three days with highs in the upper teens, and cloud increasing with some late rain and strong westerlies developing tomorrow.
The MetService ten day forecast indicates some gusty dry northwesterlies on Thursday and Friday with a respectable high of 23C and 22C in Napier and Hastings, bringing a fine start to Labour and Hawke's Bay anniversary weekend.