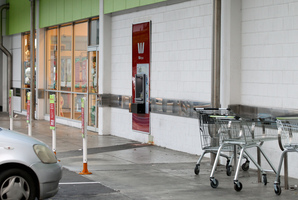 A 19-year-old Napier man appeared in court yesterday as the result of a public response to images posted of him in relation to the robbery of an elderly woman.
Levi John Barber faces one charge of theft in relation to the Carlyle St incident a week ago, as well as unrelated charges of receiving stolen goods and unlawfully being on a property. He was remanded on bail at the Napier District Court to reappear in court in two weeks without entering any pleas.
A police spokesperson said the additional charges related to a separate incident earlier this month.
Police are still looking for a second man they say was involved in the robbery.
He is described as a Caucasian or pale Maori, about 1.82m (6 feet) tall, of skinny build with a distinctive scab on his face.
He was wearing shorts at the time and both men had been riding mountain-style bikes.
Eastern District Police communications manager Kris McGehan said that after a closed-circuit TV image appeared in the media, and particularly on the Hawke's Bay Police Facebook site, the response was "overwhelming".
She said it reflected the genuine public interest in significant and emotional events.
"We want to thank everyone who provided information that helped identify him, including CCTV footage from businesses in the area."
Police were now hopeful a member of the public may have information about the second man being sought.
The pair had been seen near the ATM at the Carlyle Countdown Supermarket and had also moved around the area, including the Pak'nSave Supermarket, between 9am and 10am on October 8.