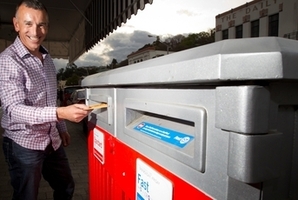 The Napier and Hastings local body elections are bucking a nationwide trend with some of the highest voter turnouts since postal voting was introduced in New Zealand 21 years ago.
Full historical details were not available but according to latest statistics and with papers from at least 1000 voters not yet included, 18,518 had voted in the Napier City Council elections - already more than either 2010 and 2007, and closing in on the 2004 total of 18,596.
Votes received in the Hastings District Council elections had totalled 21,506, with the decade-high of 21,999 in 2010 likely to also be overtaken.
Napier's vote represented 44.11 per cent of those on the roll, while in Hastings the turnout at last count yesterday was 41.67 per cent.
Wairoa District voters were, however, showing up the rest of the region, with 2969 representing 58.7 per cent, and Central Hawke's Bay's 4732 votes representing 50.72 per cent.
The latest figures for the Tararua District by early last night were those listed on Thursday when 5512 votes had been received, representing 45.57 per cent.
Napier deputy electoral officer Elaine Cooper, who as a city council employee has been involved with elections dating back more than 20 years, said there appeared to have been a concerted effort by some candidates to encourage people to vote, particularly in the Nelson Park Ward, where just 35.77 per cent of the ward roll voted in 2010. It compared with over 49 per cent in each of the two largest wards, Taradale and Ahuriri.
Anyone aged 18 or over by today is entitled to vote, and all voters leaving it until the last minute will be able to vote in their respective council areas today.