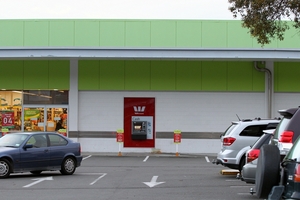 Police investigating the robbery of an elderly woman on Tuesday who had withdrawn money from a supermarket ATM are hopeful images from CCTV cameras in the Carlyle St stretch of Napier may lead them to the offenders.
The 76-year-old woman and her husband, who had recently undergone heart surgery, were walking home after getting several hundred dollars out of the machine at the Countdown in Carlyle St.
Two men approached and one snatched the money from the woman.
Her screams were heard by two passing workmen who chased after the robbers who cycled off.
They caught up with them and got the money back, but the pair took off before police could arrive.
Footage from cameras was being sorted yesterday.
Police are appealing for any information about the incident.
The man who snatched the money is described as Maori, in his 20s, with black curly hair and a beard.
He was wearing a purple baseball cap, brown T-shirt and black jeans. He had a black jersey around his shoulders.
The second man was either Caucasian or pale Maori, about 1.82m (6ft) tall, of skinny build and wearing shorts. He had a scab on his face.
One man was riding a black mountain bike and the other a blue mountain bike.
Anyone with information about the offenders is asked to contact Constable Andy Clinton at Napier Police, ph 831 0700 - or the Crimestoppers line.