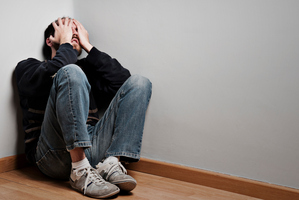 This year's Mental Health Awareness Week theme is Connect - people are stronger when they pull together.
The Emergency Mental Health Service (EMHS) is a small team of highly experienced registered mental health clinicians based at Hawke's Bay Hospital.
Formerly known as CATT (or the Crisis Team), the service provides a 24/7 response across Hawke's Bay to people experiencing a mental health and/or addiction emergency.
A mental health emergency is an unplanned and urgent situation that requires a person to be assessed and treated immediately or the service can provide advice for members of the public and their families/whanau to ensure everyone's safety and wellbeing.
An early intervention is particularly important in mental health emergency situations as someone may pose a significant risk to themselves or someone else. The service can work with the person and their family to reach the best outcome and keep safe.
EMHS assistance can be accessed in several ways:
Anyone experiencing a mental health emergency, their carers, family/whanau or concerned members of the public should freephone 0800 112 334.
An alternative is contacting your GP, primary care practitioner, hospital emergency department or police.
Someone is always available on 0800 112 334 to take your call and ensure there is a timely and appropriate response to the situation.
EMHS work closely and collaboratively with the Community Mental Health Teams, Child, Adolescent and Family Service (CAFS) as well as the Mental Health Inpatient facility.