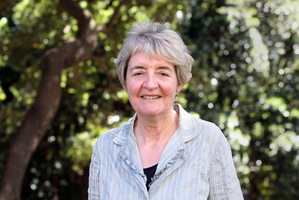 Oil and gas exploration is happening, or about to happen, throughout Hawke's Bay and Friday's Oil and Gas Symposium is one step closer to a local industry "with huge numbers", says Business Hawke's Bay CEO Susan White.
She said heavyweight speakers would help engage the community in the ongoing controversy of whether Hawke's Bay wishes to follow Taranaki's example.
Tukituki MP Craig Foss said more than 2000 new jobs could be created. "Our local economy would be significantly better off, with the higher effective productivity of labour in the oil and gas, and supporting sectors resulting in a benefit for households through higher wages," he said.
"The East Coast study presented some really exciting data, including GDP increases of up to 9.3 per cent depending on the scale of development, which would be overwhelmingly positive for our local communities."
The symposium features a wide range of speakers presenting issues from several perspectives. Included is Dr Jan Wright - Parliamentary Commissioner for the Environment.
Her November report on fracking confirmed it could be risky if not managed and regulated properly. She said it did not yet have public acceptance - a "social licence".
Calls for Hastings District to be declared frack free have been made until her second report on oil and gas exploration is completed later this year.
GNS communications manager John Callan said Hawke's Bay was lucky to get such a wide range of views.
"These sort of opportunities are not all that common - to have such a range of speakers," he said.
The symposium was suggested two months ago by lobby group Don't Frack the Bay.
"We are delighted that [Hastings mayor] Lawrence Yule has developed this - he picked it up straight away," Don't Frack the Bay chairman Ken Keys said.
The organisation's name is a misnomer. Its stated aim is to only allow petrochemical exploration, extraction and processing after impact studies have been circulated and discussed and 75 per cent of the Hawke's Bay population give consent.
The 10 symposium speakers have been put into three groupings: geology, industry and economics, community and environment and policy, regulatory and science.
"This is a very important public education forum and we have chosen speakers who will present a balanced view of the issues surrounding Oil and Gas exploration in Hawke's Bay," Mr Yule said.
"The speakers will canvas perspectives from the environmental sector and the oil and gas industry. We have also included a number of speakers who will be able to provide an insight into the overall effects of exploration."
Speakers from Taranaki feature Nga Hapu o Ngaruahine Iwi Inc chief negotiator Tihi Anne Daisy Noble, Venture Taranaki CEO Stuart Trundle and environmental campaigner Sarah Roberts. Mr Callan will be travelling up from Wellington with petroleum geologist Kyle Bland, who has extensive knowledge of Hawke's Bay's geology.
"Kyle will be comparing the geology of Taranaki with Hawke's Bay. One has been producing oil for over 100 years and one that is in the exploratory stages."
The symposium runs from 9.30am to 4pm and will be chaired by Mr Yule. For more information and to register, visit: