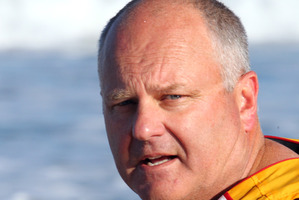 "Staunch" young men who drink on Hawke's Bay beaches at night have been warned they're putting themselves at risk, as new research links alcohol misuse to male drownings.
Waimarama Surf Life Saving Club patrol captain Kim Nilsson said young drinkers enjoying night-time barbecues became "bulletproof" after a few drinks and went swimming.
"We kind of have it covered during the day when we're on patrol. It's the after-hours stuff that can be a bit of an issue," Mr Nilsson said.
Men are up to six times more likely to drown than women in New Zealand and misuse of alcohol contributes to a lot of deaths, University of Otago researcher James Croft says.
Dr Croft presented the findings, based on 3700 NZ male drownings recorded by Water Safety NZ during the past 30 years, at an international water safety conference in Queenstown last week. Nationwide 85 men and 13 women drowned in 2012.
Twenty deaths resulted from boating incidents, 22 from immersion incidents and 15 from swimming.
Although Hawke's Bay had no drownings last year, down from one in 2011, Mr Nilsson said there were probably plenty of close calls that went unreported.
Several factors contribute to men being more likely to drown than women, Dr Croft said.
Men are more likely to be involved in underwater activities and to go beyond their limits. They are also more likely to swim in lakes, at night and in unpatrolled areas off beaches.