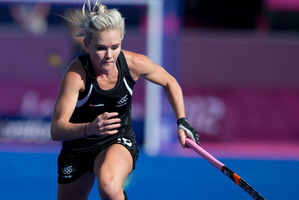 Further details of the international women's hockey tournament have emerged, providing some insight into the complexities of securing such an event.
Six nations (rising to eight nations in the 2015 and beyond) will call Hawke's Bay home for nine days. Six of those days will be spent on the turf, three are rest days.
From an economic perspective, the longer it lasts the better. More bed nights, more wine drunk and more money for local businesses and from an entertainment perspective, the more games, the better.
The community-based consortium underwriting it are tasked with ensuring the event runs smoothly and I note the chosen terminology is "event", not "competition" or "hockey tournament".
This unique backing is likely to be reflected in the finished product. The group has already expressed plans for a complete "event experience" and you would expect this will encompass a festival-type programme.
As an invitational tournament, the games will not affect the participating teams' international rankings and it will be interesting to see how strong a squad the coaches field. Closely following next year's event is the World Cup in May and the Commonwealth Games in July so it will be a prime opportunity for squad members to cement their position in the team while facing quality competition (such as Argentina, ranked second).
While the hockey turf it is to be played on in Hastings has received much publicity since it was first mooted, as it was pointed out to this reporter on Tuesday, it is just one piece of a very large puzzle.