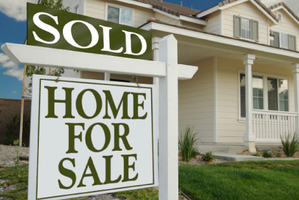 The Hawke's Bay housing market suffered a slump in new listings last month, despite a national increase in the number of new properties for sale.
The NZ Property Report, compiled monthly by property listing website Realestate.co.nz, shows there were 386 new listings on the Hawke's Bay market last month or 16.8 per cent fewer than in September 2012.
The local asking price rose slightly to $349,585, up 1.3 per cent from the previous month.
Property Brokers Hawke's Bay regional manager Paul Whitaker said listings numbers from June to October had been on average about 20 per cent lower per month.
But an upward trend for spring would see a lift in new listings, which would steadily increase through the summer months.
Now the Reserve Bank's home loan restrictions were in place, Hawke's Bay would see a slight downturn in activity until people found a way around the changes, he said.
"There'll be some people who'll be able to find their way around it, through either another lender or through parents' help or the [KiwiSaver] home loan scheme."
According to the report, the average asking price for a house in New Zealand rose to an all-time high in September.
The national average rose 9 per cent to $466,526 in the past year and 0.7 per cent from the previous month - jumping almost $3000 in September to the new record price.
The Waikato and Coromandel also recorded new peak average asking prices last month, reaching $384,595, and $505,867 respectively.
Last month, 11,000 new listings were posted nationally, up 3 per cent from August.
The report said seller confidence had pushed prices up.
"The trend ... continues to show strength in seller price expectation, on the back of low listings, and strong demand in the main centres," it said.
"The rise in asking price was noticeable across more than half of New Zealand, with 14 regions reporting a rise in asking price."
The report comes at the same time as the Reserve Bank's "speed limit" lending restrictions on high risk loans, which took effect on Monday.
Banks have already been tightening their lending criteria in the lead-up to the changes, with some even cancelling pre-approved loans to borrowers with less than 20 per cent deposit.
The changes are expected to let heat out of the country's inflated property market, and cool housing bubbles in Auckland and Christchurch.
"It's too early to see how the Government's new mortgage lending restrictions will impact overall inventory and asking prices in the long term," said Realestate.co.nz acting CEO Phillip Dunn.
Sales through spring were expected to be strong and October traditionally heralded a fresh supply of new listings, Mr Dunn said.