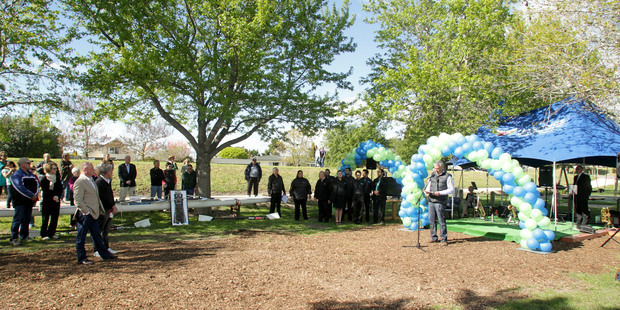 New Zealand's international sportsmen and women hold a special place in the nation's psyche.
Events of the past week or so have only served to reinforce this, with an outpouring of something between grief and support for Emirates Team New Zealand and their America's Cup loss. Full page ads were placed in newspapers and politician's tributes flowed in Parliament.
The reverence we hold for our athletes was on display at the local level yesterday where Hawke's Bay's double Olympic gold medallists, rowers Caroline Meyer and Georgina Earl, were honoured with the renaming of the Clive Ski Reserve to the Evers-Swindell (the sisters' maiden name) Reserve.
For those who don't know, the two rowing champions won gold in the women's double sculls at the Athens Olympics in 2004 and repeated the feat at the Beijing Olympics in 2008, before retiring from the sport later that year.
With a nationwide emphasis placed on sporting success, the power our athletes can have in the local community cannot be understated. The sportsperson as "role model" theory is a cliche for a reason.
The twins' achievements will now loom large in the minds of the Hawke's Bay Rowing Club's members, who will be reminded of the twins' success each day they turn up at the water for training.
At face value, the renaming of the reserve is an obvious reflection of the high esteem New Zealanders have for their athletes. But it is also a way to channel this into a positive outcome for the community.