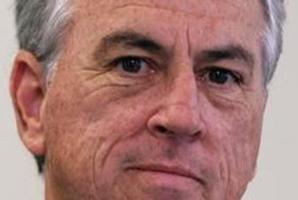 NAPIER, the maritime gateway to Hawke's Bay, is top of the destination list as far as the thousands of shorebound passengers from the cruise ships are concerned.
And that is good news for the city and the region.
The tourism fraternity are, of course, delighted with the results of the survey carried out by the cruise lines which operate through these sparkling waters. But it was something relatively simple, almost an afterthought, that Napier i-Site manager Jane Libby said yesterday which caught my attention.
"It's even a friendly smile and hello from a local that makes all the difference," she said. Indeed. It can make all the difference. During last summer's cruise ship season, I approached several visitors off the floating five-star hotel tied up over the other side of the hill.
You could spot them quite easy as these days they carry swipe cards to get on and off and generally hang them around their necks.
They were couples from Australia, and when I asked them what had appealed about their brief stay in Napier, three out of four of them mentioned that people were "so friendly".
One couple said a cafe employee, who had relatives in Adelaide, even offered to have them round that night for tea. Unfortunately, they had to set sail at 5pm. You can provide all the pretty architecture in the world, all the scenic drives on offer and all the most smoothly appealing wines and snacks - but the most important ingredient is the people factor.
It is how you are welcomed. How you are treated. How you are assisted when assistance is required.
During a recent visit to Queensland, my wife and I could not fault the people we needed to deal with. The hotel people - great. The restaurant staffers - superb.
Even the madman giving out brochures on a street corner in Surfers asked if we needed help in finding anything.
This coming cruise season is shaping to be the biggest yet and first impressions are everything.
We are all ambassadors for our city and our region.
A simple "hello" from a local does make all the difference.
If you see someone who is clearly a visitor, and maybe consulting a map or looking slightly uncertain about something, approach and say gidday.
Tourism or otherwise, it is simply good business.