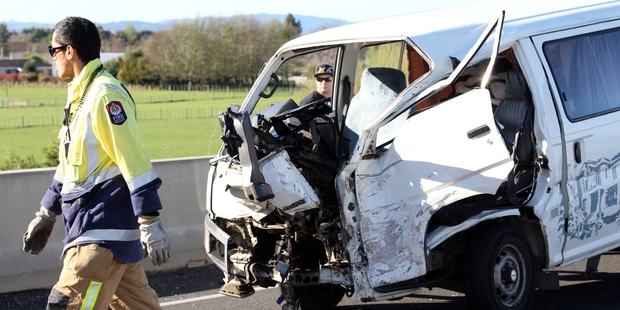 Police called to deal with a crash on the expressway overbridge at Meeanee yesterday morning were just clearing the scene when they were alerted to a second accident just 3km away on the stretch of road.
Like the first crash, the second was the result of a driver failing to slow down in time as the result of traffic slowing and queuing.
The first crash happened about 7.45am after the driver of a van lost control and swerved into a second vehicle about half-way across the overbridge.
A police spokesman said traffic was moving slow at the time and vehicles were queuing up.
The crash completely blocked the roadway and police put in diversions using the sliproads to the bridge.
With peak traffic time approaching traffic built up in both directions of the expressway, stretching up to 3km while emergency services worked to clear the scene and re-open the bridge.
The male driver of the van was treated for minor cuts and abrasions.
"Just as we were finishing clearing the road we got called to the second one," an officer who attended the scene said.
A woman travelling south towards Hastings had driven into the back of the last car in the built-up queue on the Napier side of the bridge - about an hour after the first crash.
That incident led to further traffic disruption and delays.
The woman was taken to Hawke's Bay Hospital as a precaution after receiving suspected whiplash injuries.
"People need to be aware that there could be hold-ups - they need to maintain that safe following distance."
Police inquiries were continuing.