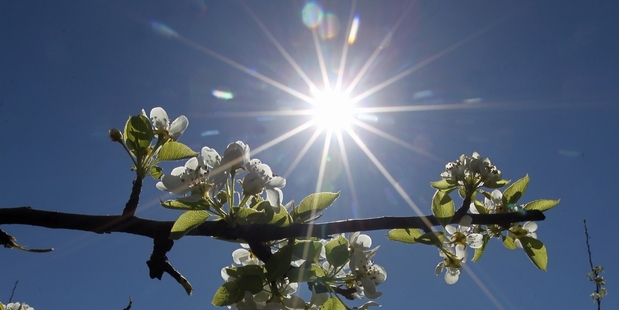 The uncertainty of Hawke's Bay spring weather is set to be sprung by the middle of the week with a deepening tropical low turning sunshine into rain which could turn heavy across the region on Wednesday.
Coupled with the rain could be rising easterly swells, MetService meteorologist Daniel Corbett said yesterday.
The Bay could also be in for some thunder and lightning on Wednesday, although the front is a relatively fast-moving one and things are expected to clear on Thursday.
Western regions however are set to cop the worst of the weather which is being driven across the country by the tropical low, with MetService issuing a severe weather warning for Nelson and the Taranaki ranges.
Northern areas were also likely to take the brunt of it.
Rain is set to develop across the Bay on Tuesday morning with easterly winds rising.
The easterlies are forecast to become strong during Wednesday before easing in the evening.
There are likely to be some heavy falls of rain during the day, although by Thursday the westerly winds are set to return, along with sunshine and temperatures of 17C, rising to 21C on Friday.
The fine weather should continue through the weekend.