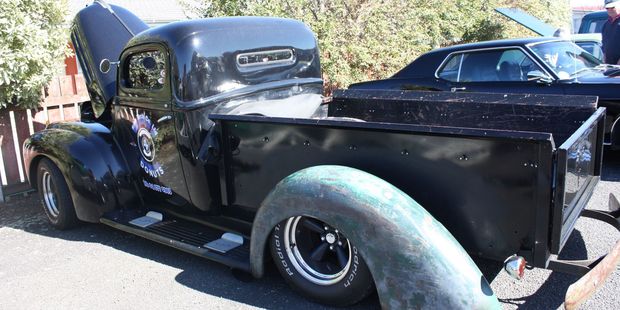 They're hot and shiny and organisers hope hundreds will turn out to catch a glimpse of unique cars in Dannevirke on Saturday.
Dannevirke's hot rod club is holding a dine out in Dannevirke event at the Services and Citizens Club and hot rod enthusiast Michael Scrimshaw is promising a great day out for everyone.
"Last year we had 80 cars turn up, this time we're expecting more," he said.
A member of the National Street Rod Association in Dannevirke, Michael said the club has a big following in town.
"Saturday will be a great day out for families, with cars coming from Wellington, Wanganui, Hawke's Bay, Taupo. It will be a good opportunity to promote Dannevirke."
The show, which is open to all American and Aussie classics and hot rods, will run from 10am to 1pm this Saturday.
The restaurant at the Dannevirke Services and Citizens Club will be open from 11.30am, with a special lunch menu.