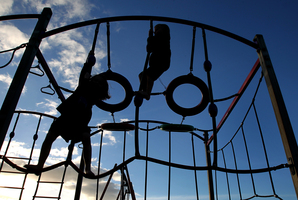 New Zealand principals are rejecting overseas calls to delay children starting school until they turn 7.
But a Bay kindergarten association warns that play-based learning is vital to give youngsters the basic skills they need to start school.
"Young children actually have to develop strength in their body, they have to refine their fine motor skills and a lot of that is through play," said Napier Kindergarten Association education manager Eileen Kennedy.
"If you short-track that, the child actually is unable to engage with formal learning. They then don't succeed and have a sense of failure, so it can actually put the whole thing back quite negatively."
A 127-member educational lobby group in Britain is seeking to raise the compulsory formal schooling start age from 5 on the grounds early education is causing children "profound damage".
The group of academics, teachers, authors and charity leaders urged a fundamental reassessment of national policies on early education, saying the British system robbed infants of the ability to play and put too much emphasis on formal learning at a young age.
New Zealand Principals Federation president Phil Harding said Kiwi children had the option of starting school at 6, but most started at 5: "I don't get the sense that there's a great appetite [to delay the school starting age] in New Zealand and the flexibility we've got means that if people want that pathway they can simply take it."
Early childhood and primary schools in this country were increasingly focused on the developmental learning aspects of a child's life, he said.
Ms Kennedy said it was everyone's responsibility to protect children's "right to play".
In Napier, many children were staying on at kindergarten for a few months after turning 5 until they felt ready to go to school, she said.
"It's not a negative thing.
"There's a huge range in children's readiness and a range between the genders.
"Forcing young children to sit still and learn in one position sitting on the mat or at a desk is really counter-productive and also just really limiting."
ChildForum early childhood care and education network president Sarah Farquhar said New Zealand's primary school system recognised the importance of play-based learning but that teachers faced "contradictory pressures" trying to bring new entrants up to national standard achievement levels.
"On the one hand they've got to get academic achievement for the children at age 5 and 6, but on the other they recognise that the best approach to doing that is more of a play-based approach and working from where the child is at," Dr Farquhar said.
"I don't hear anyone say 'let's increase the age to 7 or 8', but what people are saying is 'let's take the pressure off our teachers in those first few years and recognise and support teachers to work with children where they're at to bring out the best in each child'."
She feared a "trickle-down effect" of national standards was being enforced in early childhood education.
A lack of early play-based or developmental activities at that stage could lead to decreased cognitive understanding when children reached school age, she said.