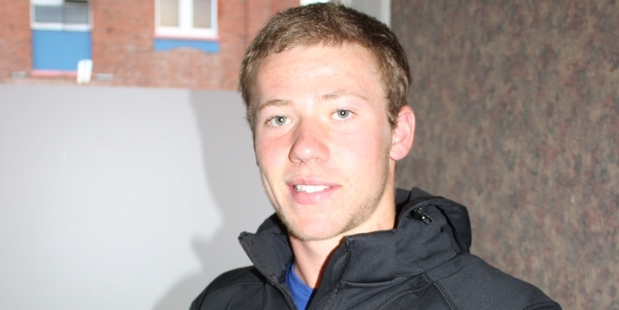 After just two seasons rowing Dannevirke's Edwin Laver admits he was shocked when selected for the New Zealand junior rowing squad to compete at the world championships.
Laver, 17, a pupil at Napier Boys High and the son of Jane and Guy Laver of Weber, has just returned from the World Junior Rowing Championships in Traka, Lithuania.
Laver, a stroke, and his rowing partner Josh Little, showed their calibre when they stormed home to win the reserve pairs by an impressive 23 seconds, beating out USA, Italy and Germany.
"It was a bit of a relief and quite good knowing that if we had been in the main race we would have done well," Laver said.
"Competition was tough, with world records broken, one by 0.01 of a second, that's the difference of the width of your finger."
Laver took up rowing two seasons ago to stay fit for rugby over the summer.
"I became addicted," he said. "They were a good group of guys and so one thing led to another. I got a trial for the world junior squad and was shocked when I was selected. I think I was selected both on my fitness and ability."
Once selected Laver had to relocate to Lake Karapiro in the Waikato for a two-month training camp.
"It was pretty intense," he said. "We trained in the gym with New Zealand's elite rowers and Mahe Drysdale joined us for training sessions as well."
Top New Zealand rowers, Nathan Cohen, Hamish Bond, Joseph Sullivan and Emma Twigg all began their rowing careers at the junior level and competed at World Rowing Championships and Laver was following in their footsteps when he left with the national team for this year's world championships.
"It was awesome and cool to see all the other 62 countries arrive at Traka," he said. The New Zealanders were among more than 260 crews who competed at the event.
Laver, who rows for the Hawke's Bay Rowing club and Napier Boys High, is continuing with rowing for another year, but he's still undecided on his future in the sport.
"In the long run I'm not 100 per cent sure because I still want to play rugby," he said. "Training for rowing is definitely tougher than for rugby, but my height helps. Mental toughness is the key, especially in a close race and the long training sessions.
"On the water it's about who can push themselves through the water with the most power and keep it going for the longest time."
Although the rowing season has begun, Laver said he's having a short break, hoping to play some rugby, but he's keen to get back on the water.
All the NZ junior rowers made the A finals of their events, with the boys quad winning a silver at the worlds.