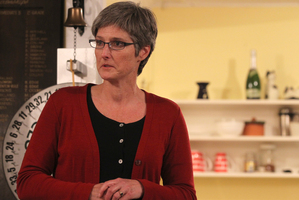 Hastings District Council is aiming to offset debt after revealing a $2.3 million budget surplus from the past financial year.
Council released details of its financial performance before yesterday's Finance and Monitoring Committee meeting. Council expenditure has come in just under $2.3 million below the rating budget, with HDC recommendingthe majority of the money is used to repay debt.
However, Havelock North ward councillor Wayne Bradshaw believed the money should go back to ratepayers.
Mr Bradshaw said the debt was projected to be $85 million but was actually $55m and the "the bulk of the surplus has actually come from interest on overrated debt".
"It should be paid back to the ratepayer and provide some relief from the high rates they have been paying in the past."
"Every year you should aim for a sizeable surplus, to cover any mistakes or any shortcomings," he said.
"If the ratepayers are going to be charged on debt that doesn't exist, some of it should go back to them - there is enough stress and strain out there without these shortcomings."
Finance and Monitoring Committee chairman Tania Kerr has commended the financial management which created the surplus.
"This result is testament to council's prudent financial strategy and to the skill and experience of our management team. If council continues with the current strategy, we will see a significant increase in debt repayment," she said.
"Council has a core focus on keeping rates affordable and holding a tight rein on debt. We expect our chief executive and management team to make as many savings as possible throughout the year, so that surpluses can be used to repay debt."
She said in recent years council used surpluses to repay debt and reduce interest costs. Resulting interest savings of $900,000 were factored into the 2013/14 annual plan which helped secure a low rates increase. Staff used leading edge asset and programme management techniques alongside efficiency reviews to defer or eliminate expenditure and create savings. These approaches, together with good management decision-making, generated the budget surplus.
"The creation of the budget surplus is a real credit to staff, particularly in the treasury management area," she said.
"Council includes some debt funding in its financial strategy to ensure today's ratepayers don't pay too much for assets that will last generations. However, the real focus is on making sure debt is well controlled long term."