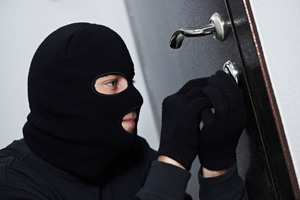 Napier police have been lent a hand by another member of the public, who was instrumental in two alleged burglars' arrests.
A woman noticed two youths acting suspiciously in a property while she was walking through the Onekawa Aquatic Centre carpark towards an alleyway connected to Gallipoli Rd on Monday last week.
The woman was suspicious when she saw one of youth sitting on a fence near the home, while the other walked around the house, ducking out of view and reappearing, Senior Sergeant David Sutherland said. Both had hoods pulled up over their heads.
The targeted victim, who asked to remain anonymous, said she didn't know who the good Samaritan was who alerted the police but expressed her gratitude.
"I would love to give them some roses or something, just to say thank you. The police did a marvellous job; thanks to them and thanks to the person who phoned it in, we didn't lose everything," she said.
After leaving her house at 1pm, police rang to tell her the home had been burgled at 1.24pm.
"They [the burglars] must have been watching me or something and seen me leave the home."
Mr Sutherland said the good Samaritan rang police on reaching her nearby home and two youths were arrested on burglary charges soon after.
The victim said that on arriving home with her husband, she saw one suspect in the back of a patrol car and one being questioned on her driveway.
"They took the laptop, iPod, went into the pantry and took all the grog and had been through all my drawers."
"One of them still had my iPod still in his pocket and said it was his, of course, but then they [police] played it and said 'does Julio Iglesias rap now, does he?'."
She said it was a "wonderful" result for police to have caught the suspects.
"They got those two who were doing Flanders Ave and now these two as well - I make sure now that I watch anyone who looks like they might be acting suspiciously."
Mr Sutherland said: "This is fantastic work by a member of the public, who saw something was not quite right and wanted to do something about it. There are certain types of obvious behaviour that should alert residents and this case is a classic example of what to look out for.
"These boys were obviously up to no good and if it wasn't for this woman's alertness, there may have been any number of properties broken into that day."
Last month a Napier woman helped tip off police to two people who were allegedly breaking into Flanders Ave properties, directly leading to their arrests.
Police advise people who see any suspicious behaviour to phone 111.