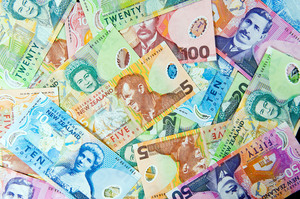 Parents and grandparents are being warned to think carefully before handing over their nest egg to relatives desperate to buy a first home.
New Reserve Bank lending restrictions are due to kick in on October 1. The new measures will make it harder for Hawke's Bay house hunters to get a home loan with less than 20 per cent deposit - sparking fears many first-home buyers will turn to family to help raise the necessary funds.
As the restrictions loom, Age Concern has issued a warning to its members, saying many parents may be pressured to lend their younger family members money or sign on as a guarantor for their mortgage. Others could be denied access to grandchildren if they refuse to hand over cash.
Napier Age Concern community social worker Sarah Potter said she was seeing increased rates of elder financial abuse. But it was difficult to tell whether the increase reflected more individual cases, or was due to people feeling more confident reporting abuse.
The current economic climate was making things tougher for families who in turn put pressure on older relatives to loan or give them money, she warned.
"I have dealt with a number of cases of this nature where people have loaned money and the money hasn't come back.
"People become unsecured creditors, the house ends up being sold such as a mortgagee sale and the banks get their money back first.
"If there's nothing left at the end then the older person basically loses their money."
She had even heard of cases where families had indicated their older relative would be denied access to grandchildren if they did not give financial support.
Age Care chief executive Ann Martin said financial abuse was one of the major types of abuse older people suffered.
Often when a grown up child got into financial strife they asked parents to dip into savings, or expected parents to front up with cash.
"The older person may end up in a situation where they have to move and re-buy into the market and they don't have sufficient funding to do that.
"It's just alerting people to the fact that you can say no or look at other options and you do need to look after your own future. At the same time you do want to make sure your children's future is secure so you're in a situation that can be quite a dilemma for an older person."
Ms Martin recommended older people discussed potential lending arrangements thoroughly first and sought legal advice before agreeing to anything.
Families had different expectations about whether parental lending was appropriate, she said.
"It has to be understood that it is the older person's property and savings to start with.
"They need to look forward because they're in a position where they may not be able to work to regain any nest egg."
Real Estate Institute New Zealand chief executive Helen O'Sullivan said while parents lending children money or being mortgage guarantors was nothing new, people had to be very careful it did not put them at any more risk than they were prepared to shoulder.
"If it's something that people are considering they absolutely need to get their own independent legal advice.
"Treat it as a separate transaction."
She suggested parents only provide a guarantee for a limited amount of money, rather than the whole mortgage.
Being a guarantor
* Bank loan guarantees are usually unlimited.
* If the borrower defaults, the bank can demand repayment from the guarantor.
* A guarantor will also be responsible for debt recovery costs.
* A guarantor's home can be taken and sold to pay the debt if it is used as security.
* If you have signed an unwise guarantee it's important to get legal advice immediately.
- Source: Age Concern