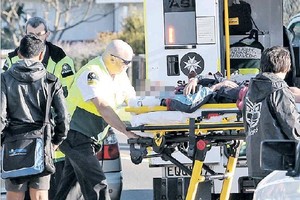 A teenage boy was taken to hospital yesterday afternoon after what appeared to be a mystery fall from a bicycle as he rode home from school in Napier.
The fall happened on Riverbend Rd, near the intersection with Latham St and Wyatt Ave, and police were last night understood to be still seeking witness.
Those being sought included the occupants of a red car which was reported to have driven past, turned back, and then to have left the scene.
Police said the occupants may have seen what happened and should contact police.
The boy appeared to have been knocked unconscious in the 3.30pm incident.
The St John Ambulance Service reported he was taken to hospital with a neck injury.