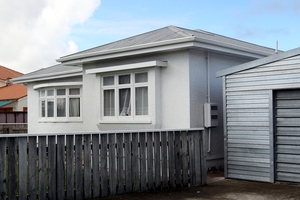 The investigation into the accidental shooting of Iriheke Te Kani Manu Pere in Hastings last month is ongoing, police say.
Armed Offenders Squad members were called to a house on Karamu Rd on August 16, where Mr Pere lives with his mother, shortly before 5.30pm. Mr Pere was lying face-down on the front lawn with his hands being tethered behind his back when a police Bushmaster M4 rifle discharged as an officer moved to help lift him to his feet.
Mr Pere's Waikaremoana aunt, Moana Pere, last month told Hawke's Bay Today reports that Mr Pere had pointed a firearm at his mother in the days prior were incorrect, but confirmed he had a BB gun in his possession.
Mr Pere, 33, remains in a stable condition in Wellington Hospital.