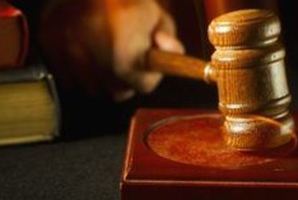 Closing arguments were heard yesterday in a three day-hearing for a former senior male nurse accused of professional misconduct with an elderly female patient at Hawke's Bay Hospital.
Sitting at East Pier in Napier, the Health Practitioners Disciplinary Tribunal heard charges brought under the Health Practitioners Competence Assurance Act, alleging professional misconduct.
The Tribunal heard that on November 24, 2010, at Hawke's Bay Hospital's Mental Health Inpatient Unit, the nurse allegedly used unreasonable force to remove the unco-operative patient's clothing after she had soiled herself.
He later left her cold and shivering in the bath for five minutes after removing the plug and had applied unreasonable force by propelling her forward with his knee while moving her between rooms.
He was also accused of failing to adequately document his care and making derogatory remarks about the patient.
The patient had a history of paranoid schizophrenia, heart disease, occasional incontinence and of physical aggression towards staff and patients.
The nurse, whose identity was suppressed, denied all charges.
The tribunal's decision on the defended hearing was adjourned.