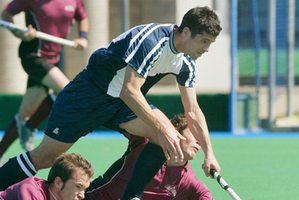 The Hawke's Bay Regional Council's $2 million of funding for a hockey turf in Hastings has officially been released, paving the way for the region to acquire the hosting rights for an annual women's international hockey tournament.
Since it was first mooted early last year, the turf has been a somewhat contentious proposal, with concerns raised it would become a "white elephant", fragment the sport which is currently based at Park Island in Napier and waste ratepayers' money.
Vindication of the money that will be invested in infrastructure such as lighting, a practice half-turf, seating and "international" aspects of the development - now faces one final hurdle. That is, confirmation of the international tournament.
Touted as The Hawke's Bay Cup, full agreement regarding the event is due by September 30.
So far those involved in the process remain tight-lipped as to what teams will be playing but, if confirmed, it would be the region's first annual international sports tournament and could begin as early as April 2014.
Hosting rights would be for 10 years, subject to review every two years and Sports Park Trustee and Hastings mayor Lawrence Yule describes the tournament signing as "really close".
Eight international hockey teams playing a series of fixtures in the Bay every year is fantastic in theory. While there are still unanswered questions, we just need it to become a reality.