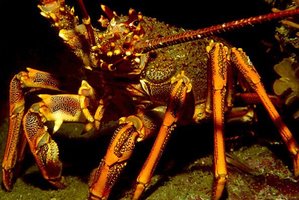 Two Hastings residents were yesterday sentenced in the Hastings District Court for charges related to illegally selling crayfish.
Jason Brown, 38, and Linda Douglas, 41, appeared on offences under the Fisheries Act and charges relating to intentionally obtaining a benefit by illegally selling crayfish.
Between May 18 and July 29 last year, Brown obtained 12 customary authorisations to collect crayfish from two local Kaitiaki. Eleven of these authorisations were issued by a local Kaitiaki and allowed the taking of a total of 1730 crayfish of any size for various events, including five for whanau gatherings at Brown's home address.
A Kaitiaki is an elected person who has the authority of the hapu, marae, or iwi to manage the gathering of kaimoana in an area that the hapu, marae or iwi has a traditional interest in, on land or sea. The Kaitiaki allows a fisher or fishers to take in quantities and sizes that may normally breach fisheries legislation.
Subsequent investigations have found that a number of the authorisations Brown obtained were under false pretences, for purposes which were fake, and in most cases the catch was illegally sold.
Brown and an associate would pull cray pots at a spot known as Black Reef off the Mahia Peninsula, and once the fish had been caught he would work with Douglas and another associate to sell the crayfish for $10 each. At least 319 crayfish were sold in this way. Brown was also found guilty on a charge of using more than 12 cray pots on a fishing vessel when he was observed pulling 24 pots in May last year off Cape Kidnappers. Regulations state the maximum is six pots.
Yesterday he was sentenced to six months community detention, 150 hours community work, fined $1500 and prohibited from fishing for three years.
Douglas was sentenced to five months community detention and 81 hours community work. Two alleged co-offenders have entered not guilty pleas to the same charges and will defend the matter.
A five-metre Silver Shark aluminium boat, trailer and Ford Falcon motor vehicle were forfeited to the Crown as property used in the offence.
Ministry of Primary Industries Hawke's Bay and Wairarapa district compliance manager Ray McKay said the sentences reflected the serious nature of the offending.
"The taking and selling of crayfish is simply the theft of a national resource, this offending was particularly shameful because the defendants abused the customary authorisation regime, undermining legitimate customary fishing rights of tangata whenua to take specified quantities of fish for traditional customary purposes," he said.