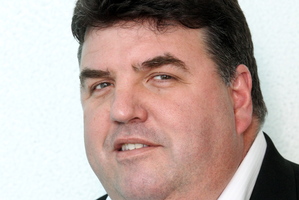 This morning's edition of Hawke's Bay Today is the first one to be produced from our new newsroom.
We were forced to move out of our offices on the corner of Karamu Rd and Queens St because of the building's low seismic rating, but we have a new home in Heretaunga St East, Hastings.
The editorial team felt a bit sad on Friday night as we produced the last newspaper - Saturday's Hawke's Bay Today Weekend - from our old building.
However, it is good to finally have the move over and done with. After a week of working amidst boxes, we are settled.
We can now concentrate on exciting times ahead, especially with the local government elections looming. There is plenty of news to write about and we plan to give our readers the best possible coverage. Our move is another stage in what has been quite an eventful 17 months since I became editor. We became a morning newspaper in March last year, we moved to compact in February this year and now we have moved offices.
The good thing is that we are not too far from where we were before, which was a very central location. We also like to think that we are playing our part in the rejuvenation of Heretaunga St. Readers, advertisers and customers will still be able to find us and we will still be able to conduct our business effectively and efficiently.
At this stage our printing press will remain at the current site until October when it will relocate to a new site in Wilson Road, Hastings.
A lot may be changing, but we still remain Hawke's Bay's number one source for local news. And we are the official newspaper of the Ranfurly Shield holders.