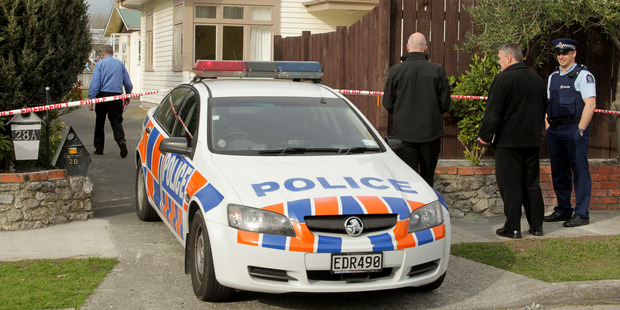 The man at the centre of a bomb scare which cleared a Napier neighbourhood of about 50 residents on Wednesday night was described by neighbours as a "quiet sort of a guy'' who they understood had recently broken up with a girlfriend.
The alarm was raised about midnight and residents were finally given the all clear about 7am after the man had been taken into custody and the house had been searched and declared safe.
No bomb was found.
Police said the man was currently undergoing a psychiatric assessment.
His family had expressed some concerns about his wellbeing due to a "psychiatric condition''.
One nearby resident said she had heard the man's girlfriend had "dumped him" about two weeks ago and he had taken it badly.
The incident began about 10.45pm on Wednesday after family members, concerned at the 30-year-old's behaviour and safety, called police.
Officers who went to the house were confronted by the man who waved a knife at them.
They pulled back and called in reinforcements, including members of the Armed Offenders Squad as the man barricaded himself inside and made threats that he had explosives and had built a home-made bomb.
Police immediately called in the fire service to go on stand-by as well as help with clearing nearby houses as negotiations with the man got under way.
"I heard a tap on the window some time after midnight and it was my neighbour,'' nearby resident Mavis Vowden said.
"She said we had to get out quick because there was a bomb scare.''
The neighbour, Sally Battison, had herself been woken by a member of the fire service, who along with police officers had gone door to door to all the homes in the immediate area of the house where the man was holed up - which was about halfway along Sanders Ave.
"It was pretty scary,'' Mrs Vowden said.
"We were told to head up to end of the road where it meets Herrick St.''
From there the residents, many who had dressed but some in dressing gowns, were taken to the fire station in nearby Taradale Rd where the Salvation Army organised cups of tea and food for the unsettled arrivals.
Many of the residents were elderly and some were upset and distressed, she said.
While negotiations went on an army bomb squad which had been exercising near Wairoa was called to the scene.
The man was eventually convinced to leave the property about 6am.
"We're happy that he's come out of the house safely and that nobody was harmed and we took the right precautions with the information we had,'' Hawke's Bay Police Inspector Tania Kura said.
Neighbours spoken to agreed.
"You don't take chances,'' Mrs Vowden said, adding the incident had reminded many of the Chaucer Rd stand-off between police and Jan Molenaar in 2009.