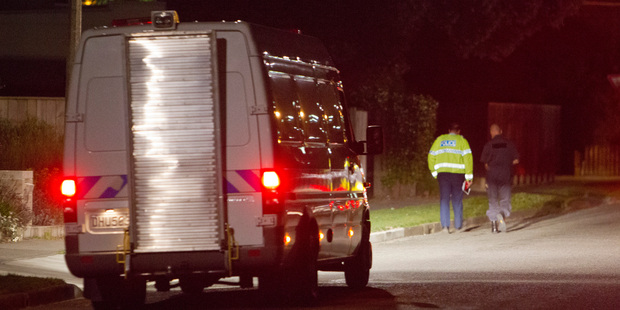 A bomb squad is searching a house in Napier this morning after a man surrendered to armed police at the end of a six-hour standoff which forced the evacuation of two streets.
Residents in Sanders and Logan Aves were evacuated late last night after the man started making threats.
Upon arrival police were confronted by a man wielding a large kitchen knife.
The 30 year old man then barricaded himself in his home. He threatened to detonate a home- made bomb.
Police communicated with the man until 4.30 am when he voluntarily walked out of his home.
Inspector Bruce Mackay says residents haven't been allowed back yet and cordons are still in place.
"We're just looking into the possibility that the person in the house might have left some sort of devices, for want of a better term, that might be a safety risk. We have no idea what they might be, we are just going on conversations with him."
A 30-year-old has been arrested.
Resident Freddy van der Schyff told TV3's Firstline he'd been allowed back in his house after spending the night at the Napier Fire Station.
He said police kept them updated about what was going on, including that there was a concern the man had a bomb and that a gas canister had been found at the man's house.
"We haven't been told if it was a real bomb or not."
- APNZ