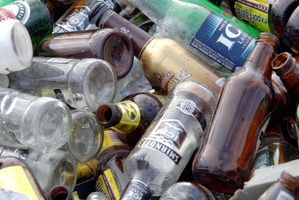 An application to suspend the liquor licence of Air New Zealand's Koru Club at Hawke's Bay Airport will be heard next month, but is unlikely to get off the ground.
Napier City Council regulatory services manager Mike Webster, whose role oversees the council-based Napier District Licensing Agency, which has lodged the application, said it was a procedural matter to resolve more-technical issues together with the airline's application for renewal of the licence.
"It's merely a formality," he said. "It's not about any punitive action"
He said there were issues that could not be resolved by the agency for the facilities to comply with the Sale of Liquor Act.
Contact had been made with district agencies licensing Koru Club operations in other centres, and it is possible decisions by the Alcohol Regulatory and Licensing Authority, sitting in Napier on September 16 could have some impact nationally on how the clubs operate.