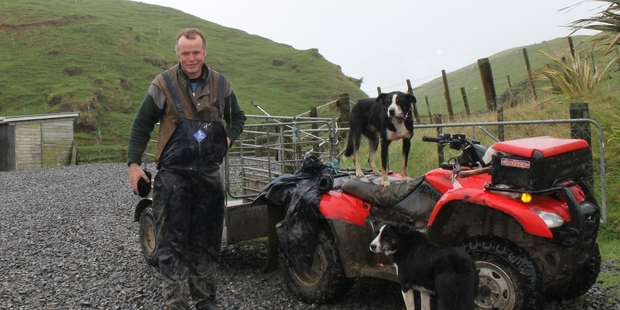 Pahiatua farmer Andrew Day has taken a swipe at Horizons Regional Council as he bids for a seat on the council.
Mr Day is standing for the one Tararua seat on the regional council, against incumbent Maharahara dairy farmer John Barrow.
"I haven't been particularly impressed by Horizons over the past year and I believe the council needs a more constructive and credible leadership," Mr Day said.
Part of a group which appealed Horizons decision on the One Plan to the Environment Court, Mr Day has been heavily involved in resource management issues.
"In the Tararua, there are a lot of diverse land users and the community in general should be shown more respect," he said.
"I would like to see the regional council make greater use of economic signals in resource use.
"I was the only farmer prepared to spend time and money trying to make the One Plan more usable for farmers through the Environment Court process and I'm pleased to see the court has recommended Horizons consider nutrient trading, something I'm a strong advocate of."
Mr Day said he would like to see a more positive engagement with the community from the council and was determined to change the mind set of dairy farmers and the council culture if elected.
"I'll be looking to change dairy farmer's attitudes and the mind set of a sector of our rural community which believes it has a sacrosanct right to water resources. I understand what's proposed under the One Plan is scary and businesses are worried, but the expectation that we can swim in a river is not an unreasonable one.
"It's about how you protect the rights of the community and allow the economy to carry on."
However, Mr Day said he wasn't able to say too much about the One Plan having just appeared in the High Court on the issue.
"I could have done with a little more separation between the High Court and the electoral process," he said.
Mr Day, a former president of Tararua Federated Farmers, added: "We've got to acknowledge we've got problems and get off our chuffs and do something about it.
"Yes, there are complex issues we have to face and the Tararua economic impact society have highlighted what they believe will be the consequences of the One Plan on the district."