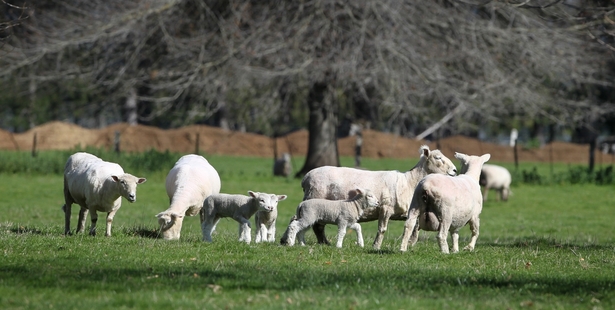 The Hawke's Bay economy is getting a major boost from farming, thanks to "exceptional" weather.
Federated Farmers Hawke's Bay president Will Foley said wet weather had been concentrated.
"We had a little bit of easterly rain that got a few lambs, but apart from that we couldn't ask for much better," he said.
"Hawke's Bay is predominantly sheep and beef-farmed so with more lambs on the ground and the feed conditions that we have means we should get some good weights on them - it's got to be good news for Hawke's Bay for sure."
He said recent drought was still being felt "but if these conditions keep up by Christmas we should have some good weights".
He said all price predictions were that prices would be up on last year.
Last season's prices fell heavily from the record-high season previously.
"Everything is positive at the moment - farmers are definitely looking a lot happier than last year.
"It is going to be of great benefit to the Hawke's Bay economy which we particularly need, especially in Central Hawke's Bay."
Central Hawke's Bay dairy farmer David Hunt says it had been an "exceptional" winter.
"I couldn't imagine anyone would be unhappy - this time last year we were knee deep in bog," he said.
Because it has been such a mild winter grass has grown right through the shortest days when it normally stops.
The lack of frosts had also helped.
"I have never seen so much grass coming out of the winter than what we have got. Farmers across the board will be very happy in the condition of both their cows and their farms."