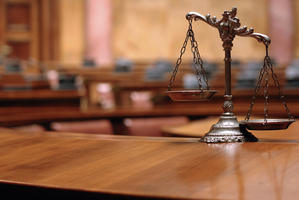 Hawke's Bay Today has been prevented from naming a candidate in the upcoming local government elections who has been charged with assault.
The candidate has been charged with assault of a Lotto shop employee on March 9.
When the candidate found out on Thursday that Hawke's Bay Today was going to publish the charge in yesterday's paper, they said they had name suppression. Because the claim could not be verified on Thursday night, Hawke's Bay Today took the decision not to publish the story and the person's name.
Yesterday morning a court confirmed that the person did not, in fact, have name suppression, but later in the day they applied to have their name suppressed. An interim order was granted and the name is now temporarily suppressed until a hearing next week.
The candidate told Hawke's Bay Today yesterday that voters in the upcoming elections "have no right" to know about the assault charge "because I am innocent".
Hawke's Bay Today editor Andrew Austin said it was important that the person be named because voters had a right to know about the case before they voted in the elections.
"It is our responsibility to let voters know about the people who want to represent them on the local councils," Mr Austin said.
"Hawke's Bay Today will be opposing the application for name suppression on behalf of voters.
"The candidate can have their day in court, but we believe the public has the right to know that they are appearing in court."
The person last appeared in court on July 22 but a not-guilty plea had previously been entered on April 3.
The candidate had been offered diversion but turned it down "because I am innocent".
The case is pending.