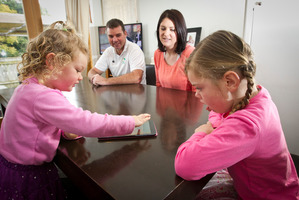 IT'S three firsts for Lance Hamilton but it seems he's only comfortable about elaborating on two of them.
Ask him how old he is and the grinning Devon Hotel Central Districts Stags bowling coach/manager replies: "Forty but do you have to mention that?"
The other two firsts will unfold during his maiden voyage to the subcontinent from tomorrow, travelling to India and then Sri Lanka, as the manager of the New Zealand A cricket team.
The Kiwis will accomplish a three-week tour each of India (Visakhapatnam) and Sri Lanka (Dambulla, Pallekalle and Kurunegala).
They will play two four-day games and three one-dayers in each country, beginning with a first-class match in Visakhapatnam on Wednesday next week and finishing with a List A game in Welagedara Stadium, Kurunegala (Sri Lanka), on October 3.
The Grant Bradburn-coached side, which last week engaged in a week-long camp in Maroochydore, Queensland, are primarily going on a tour to become more adept in playing spin bowling.
The squad of 15 includes the CD trio of allrounder Doug Bracewell, speed merchant Adam Milne and top-order bastman Carl Cachopa.
Despite both his arms aching from vaccination jabs, Hamilton sees the trip as a fresh challenge and a privilege to be part of a new group itching to make a difference in the six-week tour of duty.
Having been to the Champions League in South Africa with the Stags in 2010 gave him a fair idea of what it will be like this tour.
"I'm not nervous. I'm definitely excited about it because I've always wanted to go to India.
"I thought cricket was probably the best way to go because of their love for the game and everything over there," says the former Black Caps and CD Stags seamer, relaxed and not in any way feeling out of his depth.
Performing a double-barrel role in the Stags' coaching stable means he is a little more street-wise in terms of the public expectations as well as the pressures players and team management face.
Hamilton, of Napier, has been picking the brains of people who have been there and done it, such as Black Caps team manager Mike Sandal.
"He's been great as a sounding board of what to expect and is sending us a lot of information so it'll make my work easier once I get there," he says of Sandal who is in the throes of pre-tour security checks with a Cricket Players' Association member in Visakhapatnam before jetting off to Sri Lanka.
No doubt, there's been a fair bit of negativity around Visakhapatnam following the Black Caps previous visit there.
"I'm going to both countries with an open mind. It is what it is, so regardless of any illness I may pick up at the end of the trip I'm sure I'll look back to think it was worthwhile."
Getting familiar with eating the types of oils Indians use in their food is on the agenda but, overall, taking precautions to minimise players' susceptibility to illness is paramount.
His role will include logistics, travel and security.
With terrorist attacks in the subcontinent, the Kiwis will have a police escort with every step they take in the public eye.
"The bus will be swept for bombs so all that sort of stuff means the manager's role will be a lot more full on than here.
"The management, culture and day-to-day running basically are the manager's job."
Sam Dixon, the New Zealand cricket security expert, also will be in India before he joins the Mike Hesson-coached Black Caps in Bangladesh.
Frankly, the New Zealand A players won't be able to walk the streets because hardcore subcontinent fans have a tendency of mobbing cricketers out of sheer curiosity.
"Especially guys like Dougie Bracewell who already have a presence there," he says of the Taradale Cricket Club member who has for the Dehli Daredevils in the lucrative Indian Premier League. Bracewell, relegated to NZ A, has been training this week in Tauranga.
Cachopa has been honing his skills in Maroochydore; Lincoln, in Christchurch, and Auckland, where he lives.
Milne is playing premier club cricket in England for Frinton, in Essex.
"He's been getting wickets each week with a top club side so he's in pretty good nick," Hamilton says.
With partner Alana and their two daughters, 4-year-old Olivia and 2-year-old Lauren staying in Napier, he'll have to include them in his repertoire while abroad.
"I've bought them [children] an iPad from Australia so we can Skype to keep in touch.
"My 2-year-old can navigate her way around an iPad and iPhone better than I can so we'll be in regular touch but it'll be more difficult this time," he says, considering his longest stretch away from home has been with the Stags for about 20 days.
"It's definitely be a downside to the opportunity but Alana's been great because she recognised the opportunity and encouraged me to go right from the start."
With his bowling prowess, former Black Cap seamer Hamilton may help the New Zealand A spittle shiners on tour.
"Shane Bond was in Maroochydore with us last week so I did a little work with him," he says of the Black Caps bowling coach whom he roomed with.
"There'll be a little of that [Hamilton helping players] in India but then Shane joins us in the Sri Lankan leg of the tour," he says of former Black Caps strike bowler Bond who will be there more in an overseer capacity than in a coaching one.
In Maroochydore, the NZ A squad relished time on the grass and worked on their fitness, which will have to withstand the litmus test of the subcontinent's heat and humidity.
"That's something we weren't able to replicate in Maroochydore so hydration becomes a factor but the guys were in great shape last week and are looking forward to the trip."
He thanked CD for allowing him time to fulfil his dream.
New Stags coach Heinrich Malan will have CD director of cricket Craig Ross within reach if the need arises during Hamilton's absence.
"I'll get this experience [in the subcontinent] which will help CD cricket, too, when I come back.
"I spoke to the senior players as well because I felt a little guilty about leaving them for six weeks but I got good support from them."
The collective reconciles his absence as no different from a player leaving the CD camp to fulfil higher honours.
"They felt it was payment for my hard work for the past few years so they said go for it."
Happy for such opportunities, Hamilton isn't too ambitious about a fulltime stint with the Black Caps considering the timing with his young family.
"I'll be taking season by season but I'm definitely going to make a good fist of this opportunity that I've been given."