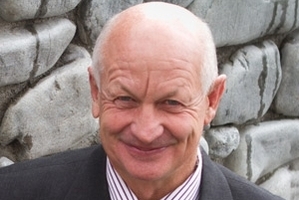 Supporting business will be a major focus for Hastings man John Roil if he is elected to a second term on the Hastings District Council.
Cr Roil, who is managing director of Cottages New Zealand, is seeking re-election to the new Hastings/Havelock North ward, under the Hastings council.
He said there needed to be more initiatives to attract new businesses to town, support for existing enterprise, to lift vitality in the district over the next three years.
"I've learnt a lot in my first term but I'm only just starting. I've got plenty of energy and ideas to lift the performance of Hastings and to make it a much more vibrant city and district."
Cr Roil's Hastings-based building firm specialised in prefabricated residential and commercial buildings and he was keen to see improvements in the way the council processed resource and building consents to encourage more activity in the industry.
He also wanted the council to review its development contribution policy, which was an up-front fee developers pay before beginning work on a building or construction project.
"The resource consent process continues to slow down any progress and we need to make it easier to establish or grow businesses.
"The costs associated with consents are too high while the councils development contribution levy policy also needs to be reviewed. At the moment we are inhibiting job growth and economic prosperity."
In his first term on council, Cr Roil had been on the working party reviewing the Hastings District Plan which sets the rules and regulations for activities in the district. He had also been on the rating review committee, deputy chair of Works and Services Committee and the Regional Transport committee.