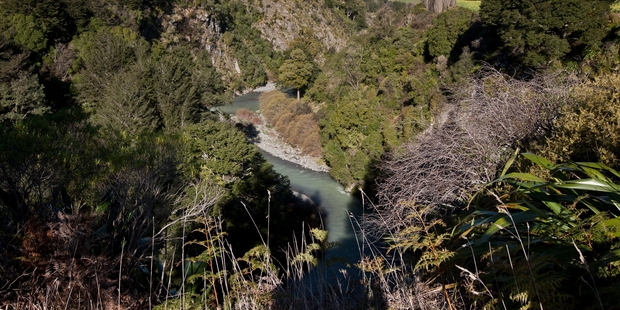 A company bidding for the contract to build the Ruataniwha water storage dam has promised hundreds of jobs for local contractors should their bid be successful.
Leading European contractor, Obrascon Huarte Lain (OHL), has joined forces with local company Hawkins Infrastructure to bid for the design and construction phase of the dam in Central Hawke's Bay.
OHL Hawkins bid manager, Steve Livesay, said yesterday they delivered 52kg of documentation to the Hawke's Bay Regional Council's Investment Company. "Throughout 3500 pages, we detailed our design plans and showcased our team's standout ability."
The proposed scheme includes an 83-metre high dam, which will store 90 million cubic litres of water and has the potential to irrigate 25,000 extra hectares of land.
As part of the bid OHL Hawkins was required to demonstrate its commitment to using a local workforce and understanding of the Hawke's Bay community.
Mr Livesay said they had met with a variety of stakeholders in the community, including farmers, subcontractor suppliers, employment and education providers. He said the scheme would provide massive employment for the region.
"A workforce peaking at approximately 150 is expected to be working on the site and hundreds of other jobs are expected to be created by the water storage project."
He said the company was dedicated to employing locally.
"We don't bring an army of workers with us. We want to employ locals, so money is injected back into the local economy."
The winning bid will be announced by the Hawke's Bay Regional Investment Company in late October.