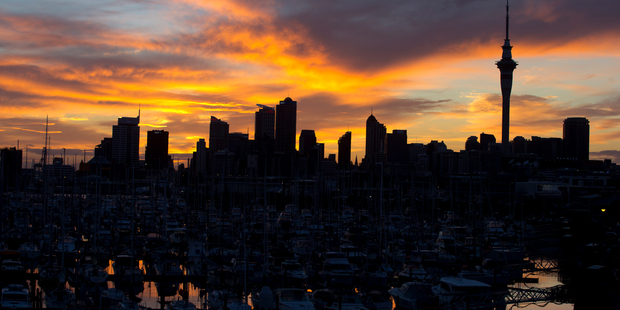 The next step you take after leaving secondary school may see you moving away from your home town, city or village. Continuing education looks at what you need to know before moving to the big smoke, or from the big smoke to a sleepy village.
High times in the city
Moving to a big city for work or study can be a rich experience.
Most of the major universities in this country are located in cities, so if you're doing tertiary study you'll likely be moving to one.
It pays to learn a bit about your new city of residence before moving there. For example, if you want to go flatting, find out what different suburbs offer in terms of public transport, proximity to shops, price of renting, etc.
Here are some other helpful hints of what to find out about moving to a city:
-Are there any places that are considered unsafe?
It's unfortunate but in most cities, after dark, some places become a bit dodgy. These might be public parks, public toilets, or alleyways.
For groups of students (or workmates) going out drinking, it pays to stick with your group. This may not be obvious when you're surrounded by people in the clubs, but walking home alone in the wee hours could attract unwanted attention.
If you do end up alone, it helps to keep some money aside to catch a taxi. Find out what the most reliable taxi company is and use them to get home at night. Some cities run a late-night bus service for outlying suburbs.
-Where to eat and drink, and how to get around
If you're in an entry-level job or studying, you'll be watching your budget.
Many universities offer student cards that provide discounts at shops or cafes. The local bNet radio stations may also offer cards for discounts at various places.
If you're not sure, just wave your student ID card and ask if they give a student discount. You never know what doors it might open.
If you're not a student, become familiar with specials that are offered on different nights of the week. In most cities, Tuesday is the night cinemas offer cheap movie tickets.
All the bars and restaurants try to lure customers through the door during the week by offering two-for-one specials or cheap drink deals. It may pay to eat in on the weekends and go out for dinner on a Wednesday or Thursday night.
-Hit the streets, get to know your city
A great way to get a feel for a new place is to hit the footpath and walk around. Take a stroll around your new neighbourhood -- you may find hidden parks, walkways or cafes that are off the beaten path.
Also take a wander around the city centre and familiarise yourself with the street names. See how long it takes for you to walk from your place to the middle of town (if it's within reason), and if there is a direct route home using public transport.
There is a city loop bus in Auckland called the Link, which does a continuous circuit around the inner-city suburbs. Jump on and take a ride -- you can stay on as long as you want -- and get to know the area.
-Local knowledge is best
You may live next door to a dairy, but that might not be the best place for grocery shopping. If you're surrounded by supermarkets and don't know which to use, ask your workmates, or other uni students who may be locals.
Some may offer the best discounts, while others may specialise in items for particular dietary requirements, ethnic or organic foods.
This is the same if you want to join a gym -- figure out what your needs and budget are, and ask around. Many gyms offer specials at the beginning of the year.
Can I get internet access out here?
Our country has a huge rural component to it and also its fair share of small towns. Growing up in a city, it can be a shock to the system moving to a smaller place and getting used to the different outlooks and attitudes of the locals.
There are many careers that could see new grads moving to a small town. You might land a role as a reporter on a community newspaper; or working in a hospital on the West Coast.
A course you may want to study may also be based outside of a big city, so it pays to realise that you could end up anywhere, big or small.
-Getting from A to B
If moving to a small town is on the agenda, you'll most likely want your driving licence and a car. If you're used walking from place to place or taking a bus, it might be time to review your options.
There may be public transport in some areas, but this might be one bus a day in and out of the closest main centre. In most rural settings, driving is the only option.
You could always buy a bike, but balancing the supermarket shopping while cycling along the road will have to be a task to master.
-What do you mean closed?
Yes, places do exist where shops have conservative opening hours. There aren't 24-hour petrol stations or convenience stores in every town.
Plan ahead, know when the closing hours are, and stock up on those midnight snacks during daylight hours. Your future self will thank you.
Also, find out if particular places, such as chemists, aren't open on weekends.
-I've got no bars
When travelling in a city (especially a hilly one like Wellington), it's normal for your mobile phone to drop in and out of range. But you may find that if you move out of the city, there won't be any cellphone coverage AT ALL. Your mobile phone provider's website may have a map showing quality of coverage. And while you may be able to receive texts and phone calls easily, mobile internet might be out of range.
Likewise, streaming web content might not be easy in some areas. --JET MAGAZINE