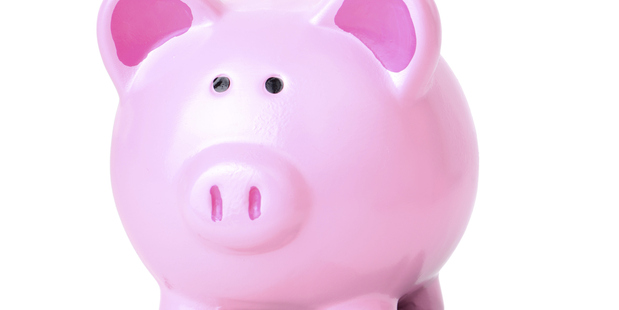 All parents want to give their child the best start in life.
They're there when their child first packs a school backpack, encouraging as they complete their homework and study for NCEA exams, and tearfully wave goodbye when their child heads off to university.
Tertiary study is an important milestone and can lead to a higher paying job following graduation, but student loan repayments can take a significant bite out of new earners' pay packets.
Parents in the position to do so will often fund their child's tertiary education, but even those who can't afford to can still help their kids out.
The cost of living
Living costs can more than double your child's student loan balance over the life of their studies, says Sorted's Jane Ratcliffe.
For example, if your child decides to study law at the University of Auckland, they can expect to pay about $5800 a year in fees.
If they are living away from home and are not eligible for an allowance, they can borrow an extra $176 a week for living costs during the tertiary year.
"This can add more than $6500 to a loan in a year -- and the numbers get even scarier when it's added up over the three or more years of study."
If you live in a main centre with a university or polytechnic that offers the course your child wants to study, encourage them to stay at home while they study.
"Even if they only stay home for the first year or two before heading off to flat, it will dramatically reduce their final loan balance and help them get ahead earlier," Jane says.
Plan ahead
It's never too early to start putting aside a little money for your child's tertiary education. Even a small amount each week, in a high interest savings account you don't touch, can significantly reduce your child's student loan, Jane says.
Sorted.org.nz's Savings Calculator can help you figure out how much you could save, even from putting aside small amounts regularly.
For example, saving $5 a week from your child's birth until their 18th birthday in an account with 4 per cent interest would result in a lump sum of more than $7300.
Teach money lessons young
Tertiary study is usually the first opportunity for young adults to play out what the rest of their life will be like, requiring them to budget and save in order to fund what they want.
"Parents who teach their children about money as they're growing up put them at an advantage when they leave home. It can be as simple as involving your children in creating a meal plan and shopping list and getting them to help you make decisions of what to buy to fit your budget."
Jane says these skills will click in when your child starts shopping with limited means and will help them adjust to independent life more easily.
Ease the pressure with a part-time job
Many students choose to work part-time throughout the year, or work full-time during the summer holidays to help ease the financial pressure during the tertiary year. While some are concerned that working will take time away from their studies, a part-time job can work around your requirements with minimal disruption, Jane says.
"Having a part-time job will help students stand on their own two feet and become financially independent as well as helping them adjust to the expectations and responsibilities of working once they've graduated."
The perfect job is one where hours can be increased during university holidays and over the summer break, offering students the chance to save extra money they can use throughout the year, she says.
Borrow smart
Every year, students are entitled to receive up to $1000 for course-related costs, which is intended to be used for things like course books, equipment and travel costs. However students can take more than they need, believing it's free money, and spend it on non-essentials.
Jane says parents should teach their children that they would have to pay the money back so they should avoid taking more than they need.
"If they live close enough to their university, encourage that they walk or bike there to save on transport costs. If they live further afield, they could join a car pool with students living near by."
Course books can often be bought second-hand from students in higher year levels, or online.
"So long as it's the required edition, buying second-hand or online books is a great money-saver. And at the end of the year, why not sell yours on again, meaning you recoup even more."--sorted.org.nz