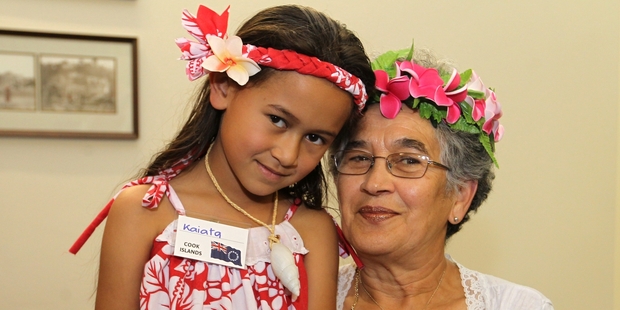 The multi-cultural atmosphere in the Napier City Council chambers on Monday evening was rich with colour, song and tastes as council staff embraced the many global families who make up the city's population.
The event, dubbed Napier's DiverCity Celebration, was staged by Settlement Support Hawke's Bay with coordinator Renske Speekenbrink delighted that about 120 attended, and 25 different countries were represented.
A main ingredient to the event, now in its third year, is council staff "adopting" one of the communities - and that saw some imaginative results.
Ms Speekenbrink said the occasion was designed to be light and enjoyable, and there was "good fun" as the costumes were revealed.
Like that of the city's Civil Defence manager Marcus Hayes-Jones who proudly arrived as part of the city's Italian community dressed as a Roman emperor.
"It really helps bring our community together," Ms Speekenbrink said.
"There are larger communities of course, like those from India, but we also have people from places like Uzbekistan and Laos - there are only a handful of them but they were represented."
As well as learning about the attire from their adopted lands and words of welcome, the council staff and all the guests who attended gained an understanding of inter-cultural dining.
Representatives from all 25 countries took along an appropriate dish.
The Maori community reciprocated with a fine table of food which got the global thumbs-up.
Mayor Bill Dalton greeted the gathering.
"He was very welcoming and it gave him a chance to meet people from Napier's international communities, and for them to meet their new mayor," Ms Speekenbrink said.