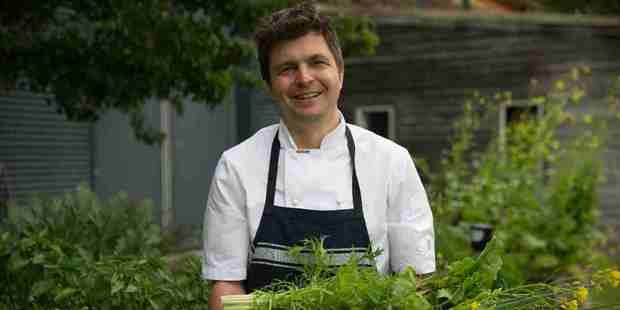 After five years working in the restaurant business in Melbourne, Hawke's Bay chef Stephen Tindall has returned to take on the executive chef's role at the revamped Te Awa Winery Restaurant.
He said in a way it was a reunion that was meant to be.
"I have fond memories of the rustic elegance and convivial atmosphere of lingering lunches at Te Awa, " Mr Tindall said.
"It's that home away from home feeling the restaurant had in its heyday that I intend to re-enliven."
Te Awa Winery was sold by Julian Roberts in late 2012 to Villa Maria, and the restaurant side of the business was mainly used for special events and functions.
It had recently reopened as a restaurant in its own right and Mr Tindall was keen to take on the executive chef's role.
Before heading for Australia, Mr Tindall worked at the Bayswater Bistro and the Craggy Range Terroir Restaurant and, in Melbourne, worked at Melbourne's The Press Club restaurant and Ed Dixon Food Design & Catering.
He said the opportunity to reopen a Hawke's Bay institution was an exciting prospect and he was looking forward to embracing the fresh ingredients from the Bay.
"The food will be centred on sharing plates sourced from the abundance of fresh, high quality produce that abounds in this region," he said, adding he would showcase his Mediterranean and Middle Eastern-style menu.
He said he was also looking forward to working alongside consultant winemaker Ant Mackenzie to create fitting wine and food matches.