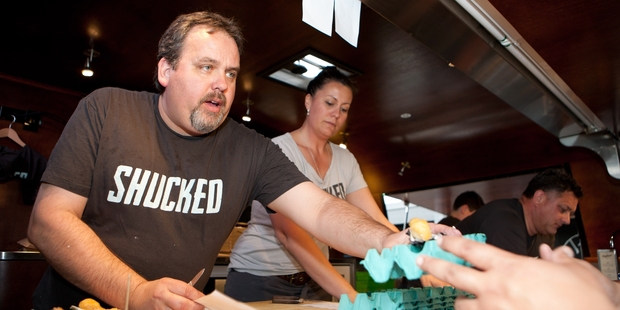 The Hawke's Bay Food and Wine Classic (FAWC) offers a chance to get out and explore the buffet on our back doorstep.
Grab the opportunity to join a masterclass and learn something new, or get up close and personal with a selection of New Zealand's top chefs.
Make it a challenge to take part - you can spend a little or a lot - organisers have cleverly included events for all price points.
Here are six that had us rubbing our bellies in anticipation. See www.fawc.co.nz for more.
1 Sunset Session, Champagne House Billecart Salmon, Saturday from 5pm
Host Sebastien Papin, ambassador for Champagne House of Billecart Salmon, will serve up a champagne-inspired cocktail and history lesson on the drink's origins at Milk and Honey in Ahuriri. Meanwhile, Chef Paolo Pancotti whips up four courses to match.
What's not to love about champagne and great food? - this event has limited tickets left - hurry to get yours before they sell out.
General admission, $255.
2 Bosley's Burger Bar, Saturday from 4pm to 7.30pm
Experience a drive-through like no other with one of the best names in the business serving up gourmet burgers with a twist.
Famed Wellington chef Martin Bosley will be cooking fast-food classics in fine dining style for one night only - imagine exquisite, easy to eat dishes which pay homage to the Kiwi burger bar whilst sipping champagne or fine wine by the glass at wholesale prices.
Bosley's Burger Bar @ the Advintage Drive-through is the right way to kick start your evening.
Free admission, prices vary.
3 Electrolux Masterclass series featuring Simon Wright from 9.30am to 10.15am
Simon Wright, executive chef and owner of The French Cafe in Auckland, is heading to Hawke's Bay to share his culinary skills.
Simon has recently taken home the title of Best Chef in the Metro Emirates Restaurant of the Year Awards and his restaurant, The French Cafe, has received both public and critical acclaim, winning Cuisine Restaurant of the year (most recently in 2013) and Metro Restaurant of the Year five times.
He will demonstrate the skills that earned him a place at the top of the foodie circuit in this not-to-be-missed masterclass.
General admission, $95
4 The Hastings City Night Market Grand Opening, Thursday, November 7, from 5pm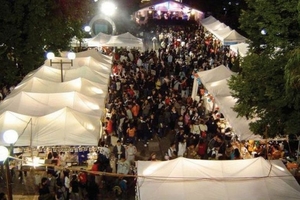 Street life in Hastings is set to take on a new flavour with the Grand Opening of the Night Market next to the fountain in Central Square.
This weekly event is a coming together of local colour including artists, artisans, musicians, and an abundance of fresh produce.
It's also an ethnic mishmash of street food, perfect for grabbing dinner on the fly, rounding off an evening in town, or fuelling up pre-cinema.
Free admission, prices vary
5 Mint Juleps and The Melbourne Cup, Tuesday from 3.30pm
Gather on the lawn at Black Barn Retreat for a fabulous afternoon affair in celebration of the Melbourne Cup.
Ladies must don a hat while gentlemen are asked to wear a yellow rose. After a Mint Julep on arrival, glass of Black Barn Blanc de Blanc and some canapes it's time for a short stroll to the Underground Cellar to view the main race. Every guest is entered in a sweepstake draw.
General Admission, $55.
6 Picnic in the Vines, Saturday November 9, 11.30am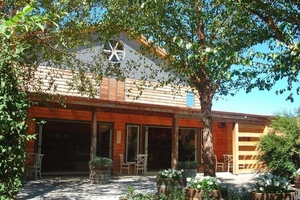 Spend the day picnicking at Te Awa, secure a spot and soak up some Hawke's Bay sunshine as you feast on a hamper filled with a local homemade, homegrown surprises - enjoyed over a bottle of award-winning Te Awa wine or craft beer. Think homemade pate, local cheese, rustic terrine, fresh bread, condiments and something sweet to finish. Vegetarian options are available.
Hamper for two, $60; Kids box $15.