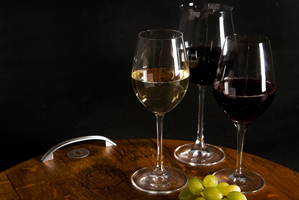 The largest regional wine competition in New Zealand concludes tonight, as the best Hawke's Bay wines and winery are announced at a gala dinner in the Waikoko Gardens.
A&P general manager Brent Linn said, after the competition opened back in September and nearly two months of judging, he was excited to see the winners celebrated.
"A number of wines will receive gold, but only one from each category gets the champion's trophy. There will also be the champion wine of the show and winery of the year announced."
He said the winery of the year award is presented to the Hawke's Bay winery that has been judged and received the highest number of points across the categories it entered wines.
The event is organised and managed by the Hawke's Bay A&P Society.
Entries for the awards were only accepted from wineries that used 85 per cent Hawke's Bay grapes for their wine. Entries are received from over 90 per cent of Hawke's Bay wineries, which also includes multinational winemakers with vineyards in and out of Hawke's Bay.
The night is held in a silk lined marquee in the historic gardens and attracts about 400 guests including winemakers, wholesalers and retailers as well as the supporting manufacturing, bottling, transport and technical providers.
Support is also given by the Eastern Institute of Technology for the use of its sensory laboratory for judging. Students studying wine, tourism and hospitality and culinary are all involved throughout this event, and assist with judging.
Mr Linn said the A&P young business scholarship will be awarded tonight to a promising student and the student wine competition winner will also be announced.