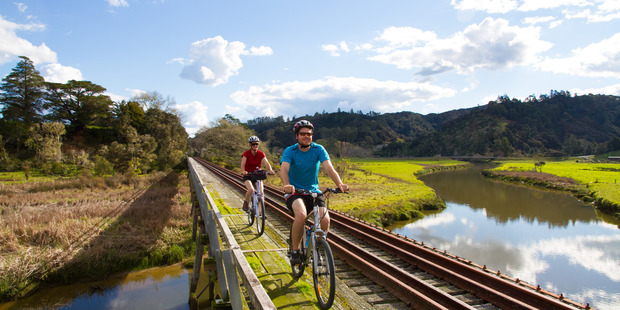 Trail cycling is exploding in popularity throughout New Zealand.
As more tracks open and expand, enthusiasts from throughout the country are travelling further afield to explore and take in the wonder of New Zealand's beautiful scenery.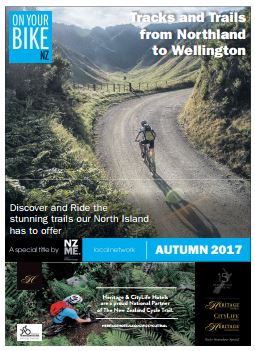 On Your Bike NZ gives you a taste of the veritable feast of trails, tracks and Great Rides throughout New Zealand.
Within these pages you will learn more about the ever-popular tracks and trails, from all over the North Island.
You will also discover tracks to delight such as the Motu Trails, hidden away in the Eastern Bay of Plenty, which offers a ride into historic rail passages.
Look out for the Mountains to Sea page, a must if you want a day's adventure riding to New Zealand's Bridge to Nowhere, ending with a jet boat ride down the Whanganui River.
With so many tracks, trails and Great Rides, it has been impossible to include them all in this publication.
However there are great resources available including riderotorua.co.nz and ridenz.co Ridenz.co is worth taking a look at. It covers tracks from The Coromandel, down through
the Waikato, Bay of Plenty, Rotorua and Taupo, to the Ruapehu region.
You can build an itinerary of trails that suits your ability.
So come with us and get on your bikes New Zealand and discover the wonders of our beautiful country.

If you would like copies or to advertise in the next 2017 edition, please contact your local NZME. Account Manager.
Read more in On Your Bike NZ - download here to keep as a useful reference or view online here.